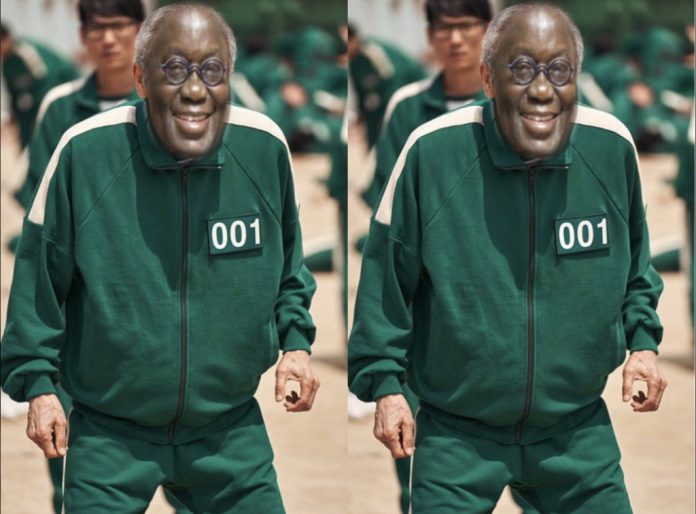 The Korean Series, Squid Game is undoubtedly the most viewed and trended movie series on Netflix this year. It was money heist but now it's nowhere to be found after the release of Squid Game.
Everyone is craving to watch this Movie Series because of the hype it has gotten. It's really a nice movie talks about the Power of money. How money can overpower trust, loyalty and control the lives of human to even betray their blood.
However, President Akufo-Addo has been edited to wear the uniform of II-Nam, player 1 of Squid Game.
The person who edit this picture did it very well with no flaws. President Akufo-Addo in Squid Game is really fun.
See the picture below;
Source: OccupyGh.com