A Ghanaian man has disclosed how a WhoCUp girl won't leave him alone after he had an intimate seyzual encounter with her. He shared his story on the anonymousconfessionsgh.com website, where male and female Ghanaians go to share their confessions and ask for advice from readers.
According to the man, his friend had sent him a picture of the WhoCUp girl and her contact information. He goes on to say that he had a quickie with her the first time and then booked her again for a long session later.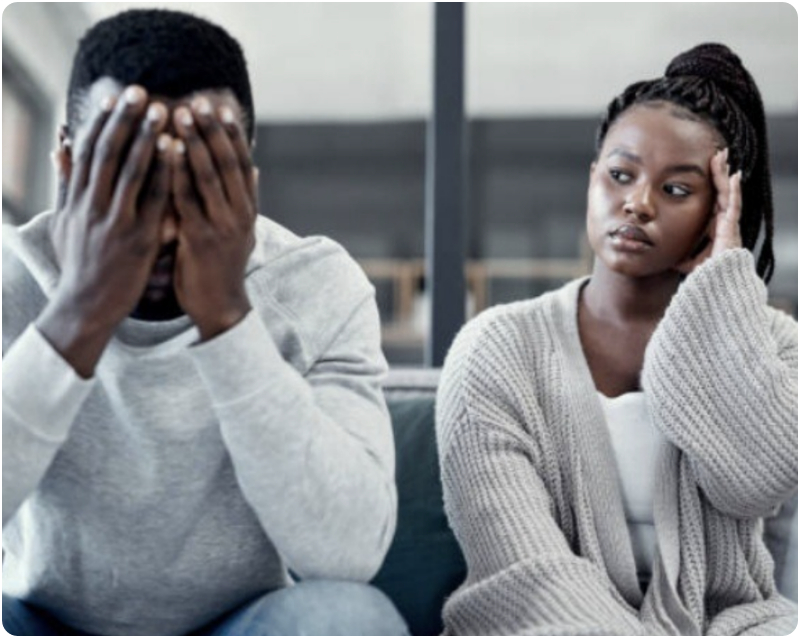 The man who wants to remain anonymous, further disclosed that the girl has been bold enough to request that they start a relationship. It may seem that the young man's bedroom game was so good that the WhoCUp girl couldn't help but fall in love with him.
She went as far as visiting him for s*x even when he told her he didn't have money to pay her. It wasn't a business transaction anymore, she had fallen in love. But the man who narrated the story has stated that he cannot date a WhoCUp girl, considering the number of guys who 'enter' her on a daily basis. He is therefore asking for advice on how to escape her.
Below is his full confession:
Some time ago my friend linked me to this WhoCUp girl. He had knacked her a few times and he told me she was good and also neat. He sent me her contact and picture and I was cool with it. Within the week I was chatting her on snap and On Saturday she came over to my side and I had booked her for short so we just had a quickie and she was really good. She gave me nice styles and I enjoyed it. Another time I booked her again for a long session and it was fun.
But after that encounter I was done with her and I wanted to try another girl. So I stopped chatting her on snap and stopped calling her to come over. My friend got me another girl the next weekend and I enjoyed her too.
But the first girl called me once and told me I have 'dawged' her and she wanted to come over for another session. I told her I wasn't ready and also I wasn't having cash for WhoCUp at that time so we should see if we can meet another time. It was all a lie because I was trying to get her off my back. But she kept calling and at a point I stopped answering her because I was tired of telling her lies. One time I was at home when I heard some loud knocking on the door. When I went to open, it was her wearing something very hot and tempting. I liked what I saw but I don't like WhoCUp girls who cling to their clients so I didn't want us to do anything again. I told her I didn't have money to pay her so she should go, when I get money, I will call her.
She said she didn't care about payment and she really enjoyed our time the last time so she wants me to have her again. She started flirting and I gave in. I locked the door and we did two rounds. This time she even allowed me to do forplay and even gave me a blwjob. When we were done, I gave her lorry fare and she went home. The girl wants to come over my place every time even to the point where she doesn't care if I pay her or not. Then one time she told me she loves me and she wishes we can date. I told her that I don't fall in love. I cannot commit to one person and that's why I have s*x with different WhoCUp girls weekly.
I felt like she will not leave me alone if I don't tell her the truth. But this girl will not let me be. Now I somehow regret working from home and staying alone at home. My family is not in Accra and the online job I'm doing is fetching me a lot of money because I do stock trading and forex trading too. How can I get this girl off my back? Even if I will date, it will never be with a WhoCUp girl. Just imagine the number of guys who enter her on a daily basis.