One of the pieces of advice I always give my children is to avoid buying too much food from outside. They should always try as much as possible to prepare their own foods.
If not they should try their best to buy at a well tidy up place and the neat environment with a good and hygienic seller.'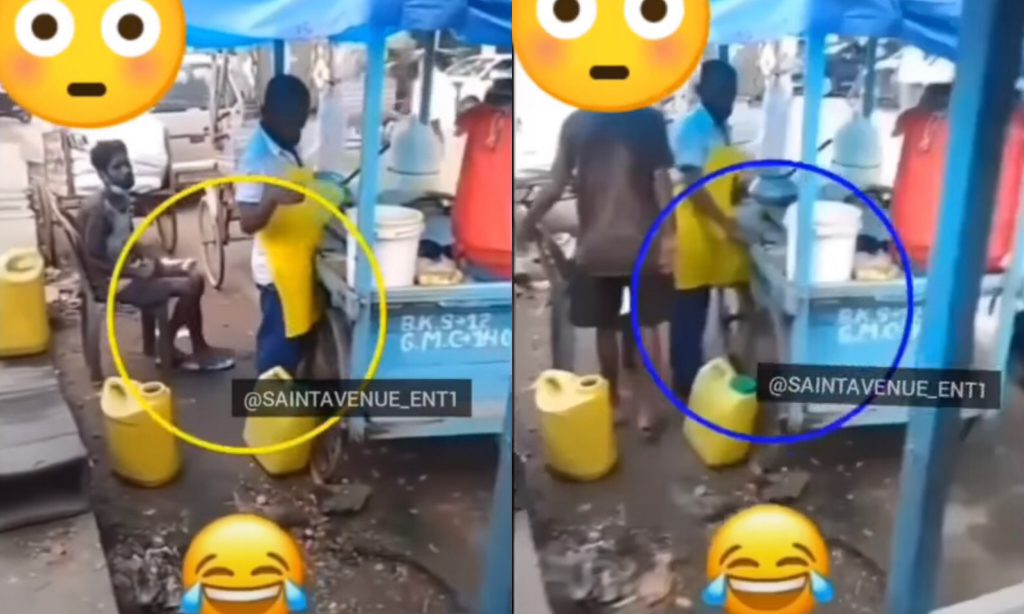 If not, they could eat poisonous and contaminated foods which will result in them sicknesses like Cholera, Diarrhea, and many more.
In regards to this, a beans seller by the roadside was seen originating a cup after putting it in his trousers.
After that, he removed the cup and threw the urine away, and right after that, he fetched Gari with it. He must be arrested as soon as possible.
Watch the video below;
Source: Occupygh.com