Grand P is a popular Guinean singer, actor, social media personality, and politician. He is one of the most celebrated music icons in Guinea due to his ability to create a mark in the Guinean entertainment industry despite having a major genetic problem.
Grand P was born with a rare genetic disease called progeria. Which means he starts aging right from birth. His health condition limits his height to two meters. But, the Guinean born star is not dissuaded by his health issue. He is living the dream that many people desire, thanks to his success in the entertainment industry.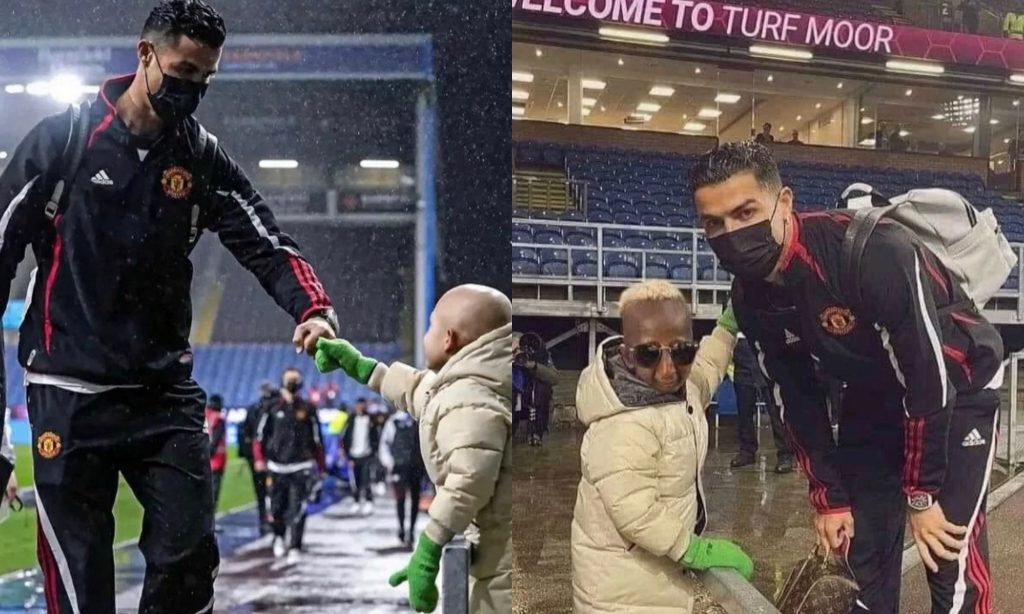 However, he posted a picture of himself with Manchester United's player Cristiano Ronaldo at the Turf-Morre Stadium in England. Meanwhile, that wasn't him in the picture but someone else.
It was a little boy but the facial was photoshopped. Grand P faked it and he has been exposed.
Check it out below;
Source: Occupygh.com
Subscribe to watch new videos
Source: OccupyGh.com 
Click Here To Join Our WhatsApp Community