Few weeks after Grand P and his Heavyweight Fiancee reconciled and came together once again, Eudoxie his Fiancee sat on his lap as a way of expressing their life to each other.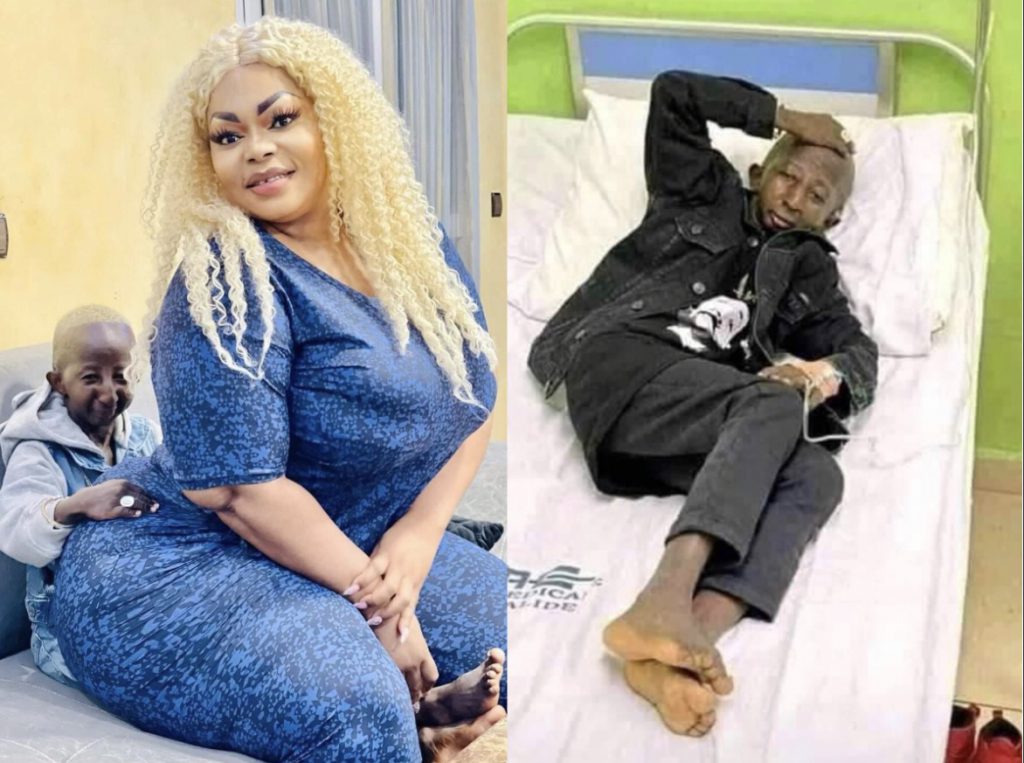 This really shocked many as the video went via because looking at the video closely, Grand P is too small to be carrying such weight and his health was at stake.
Apparently, it has reached our end that Grand P has suffered from Hip Dislocation after his fiancee sat on his lap.
A photo of him lying down in the hospital has surfaced online as surgery to repair his dislocated hip proceeds.
See his photo below;
Source: Occupygh.com