An aged woman believed to be in her late 60s has been seen doing the unthinkable, as a grown-up woman, it's known that you will probably get weak at some certain age.
This will enable you not to be able to carry out some exercises and activities you need to partake especially from the age of 50 coming.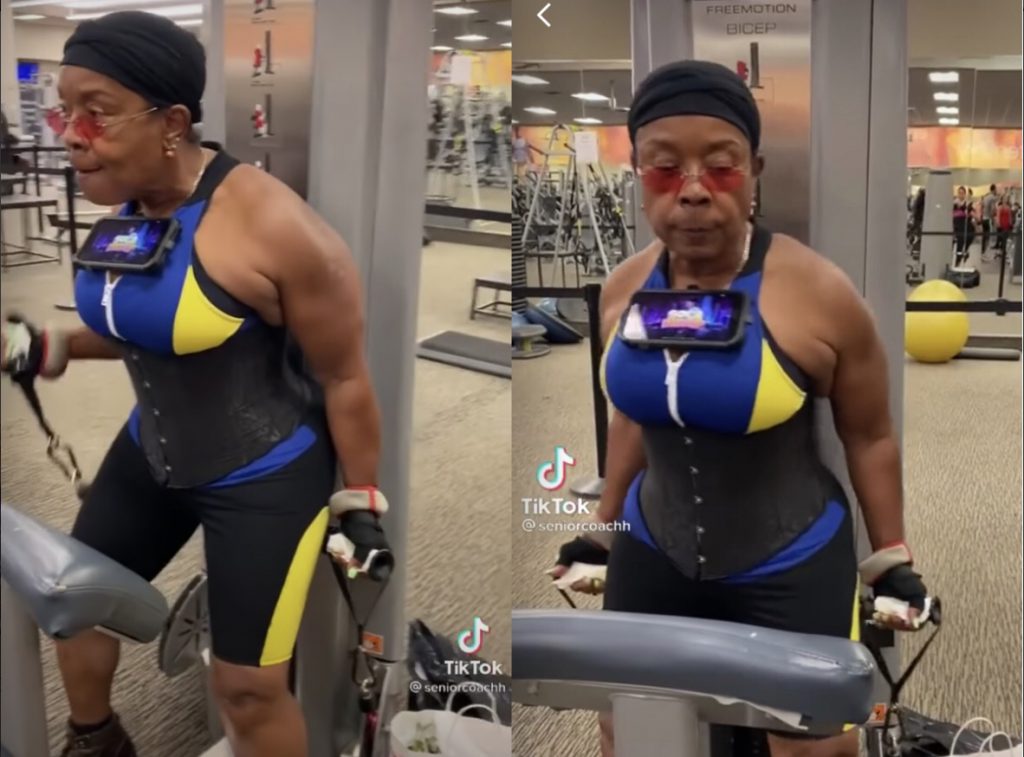 However, this lady was seen at the gym training like a young person. She seems to be a bodybuilder and looks fit like a 20-year old.
It has been suggested and deemed by netizens that, she is training herself not to be sexually weak in bed.
Watch the video below;
Source: OccupyGh.com