They say opportunity comes but once so when you meet an opportunity you don't have to waste it. A groomsman who got an opportunity at his friend's wedding didn't make the opportunity slide.
At the wedding ceremony after one of the bridesmaids gave her "bortos" to him freely to grind, he wholeheartedly grabbed it and danced to the beat.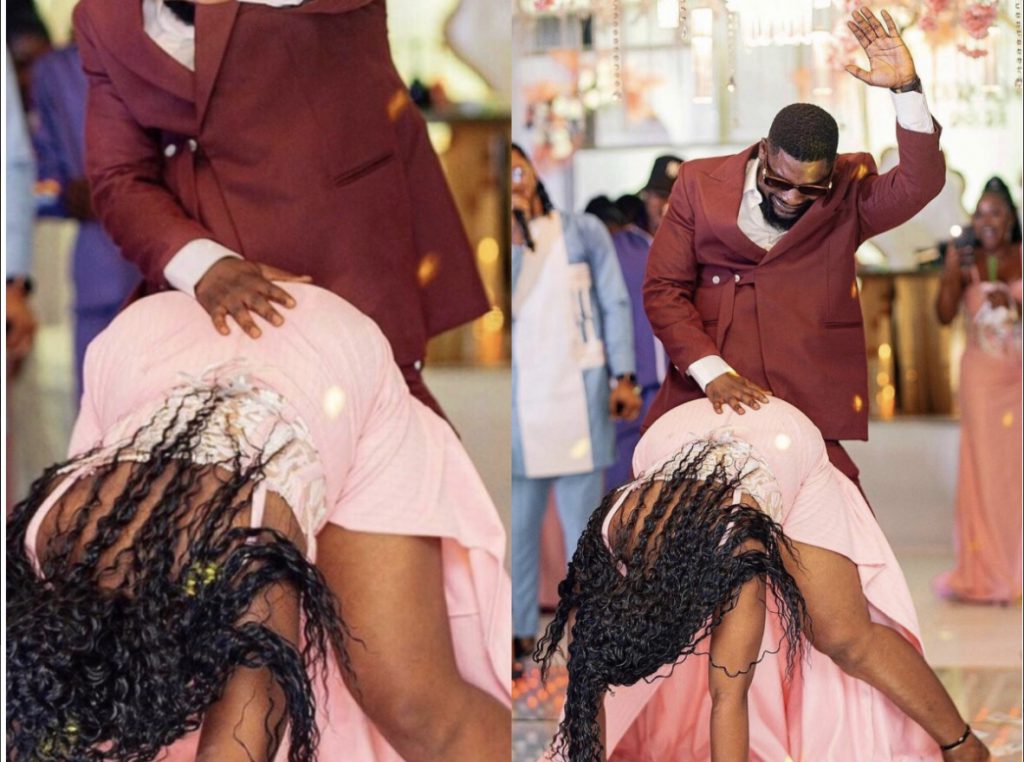 He grinds the "bortos" of the bridesmaid like there is no tomorrow. He didn't spare the bridesmaid at all and even enjoyed himself than the newly wedded couples.
Some photos were captured at them and it was full of drama. The groomsman didn't come to play at the wedding.
See the photos below;
Source: OccupyGh.com