Ghana Police Service is yet to recruit new staff into the Policing Job for 2021. Ghana Armed Forces have already started their pick as thousands of youth gathered at the El Wal Stadium to seek recruitment.
In a screenshot going viral online at the comment section of Ghana Police service Facebook page, they posted on their page and a netizen was trying to ask when their next recruitment will be scheduled.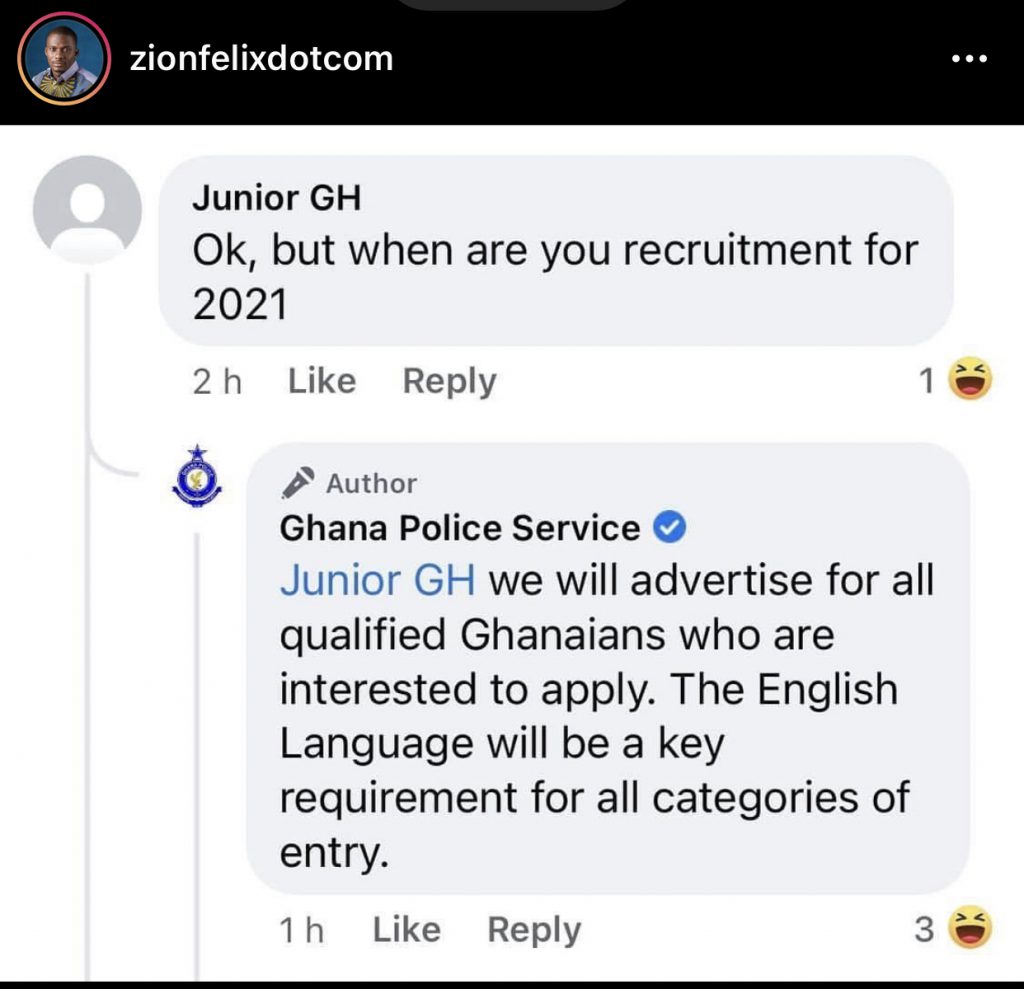 The admin in charge of the page has got people laughing. The netizen with the name Junior Gh, Wrote: "Ok, but when are you recruitment for 2021"
Ghana Police Service replied; "Junior Gh we will advertise for all qualified Ghanaians who are interested to apply. The English Language will be a key requirement for all categories of entries"
Lol… what a savage response.
Source: Occupygh.com