It hurts when you see married women cheating on their husbands. Especially when the husband is wealthy and caring not to say when the marriage is less than 10-years.
To marry someone who is seeing another person is just heartbreak and a waste of time. One must get someone who cherishes them and has an eye for only them else the marriage won't end well.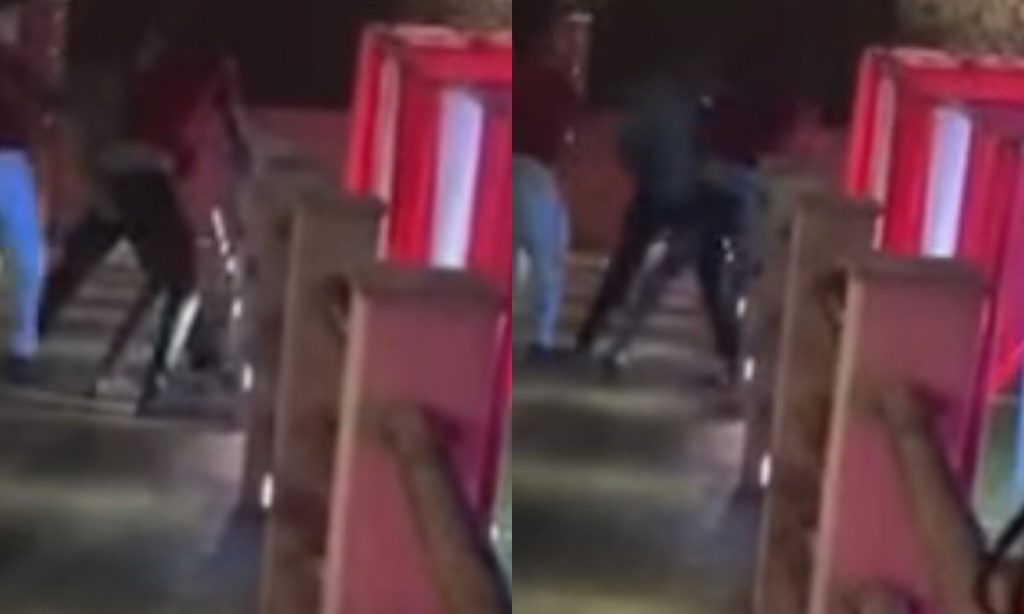 However, a married man angrily after catching his wife's side chick didn't spare the man at all. He beat the hell out of him and he will never forget this day.
In the trending video, you could see him knocking, smacking, and slapping the side guy like a Thief. The wife was nowhere to be found as the guy was receiving the beatings.
Watch the video below;
Source: Occupygh.com