Mohammed Ishmael Sherirofessionally known by the stage name Black Sherif is the hot cake and trending artist in Ghana at the moment.
From Konongo to the world and now mounting stage with Grammy Winner, Burna Boy, and linking up with USA Rapper Chance the rapper is something Black Sherif must be proud of.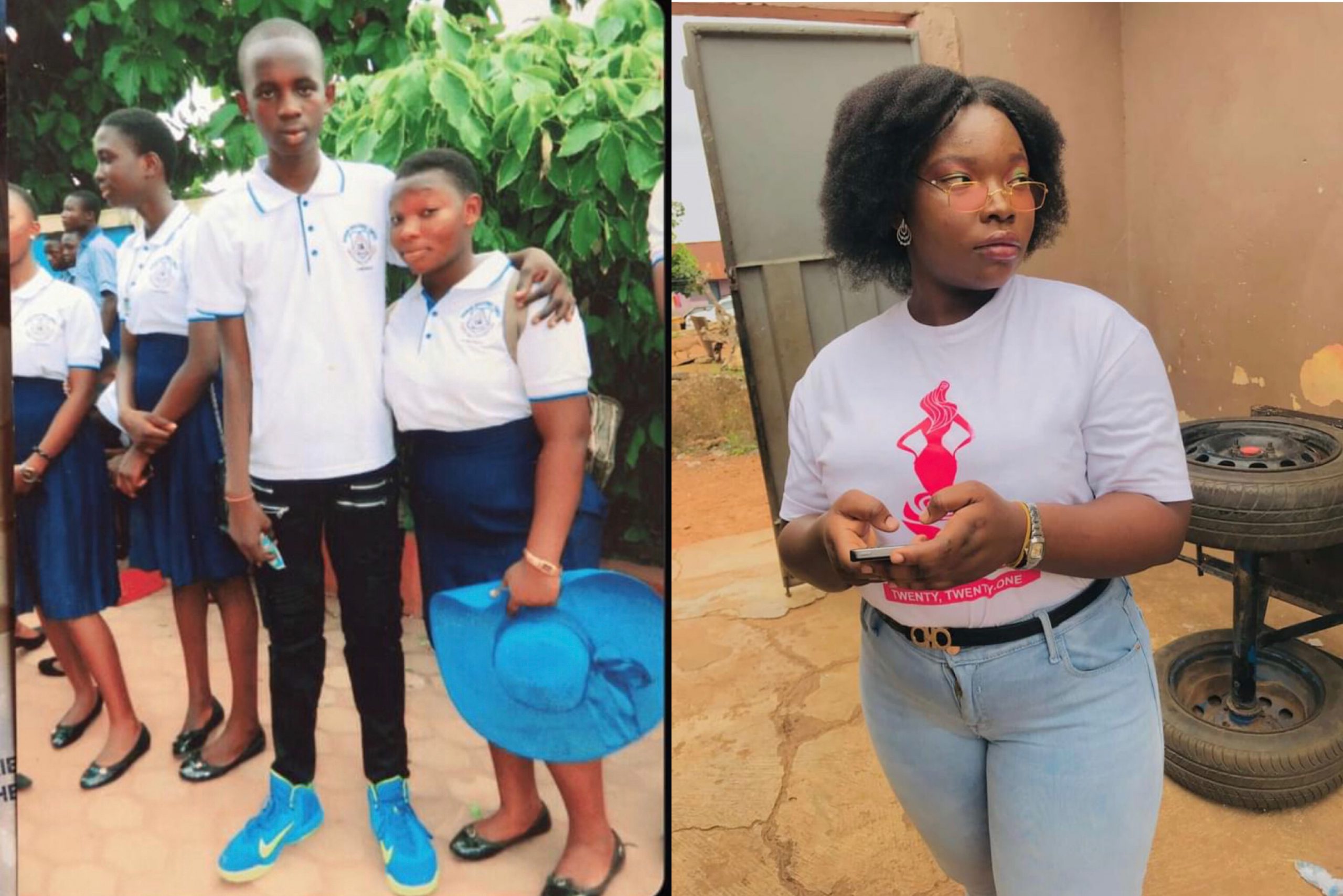 The support he is getting from Ghana is mega and he is destined for greatness of he keeps the heat and same vibe and energy going.
However, Black Sherif female friend at JHS Who was her bench partner have talked about the good old days when they were friends. She disclosed how proud she is to see Blacko going viral and becoming a star overnight.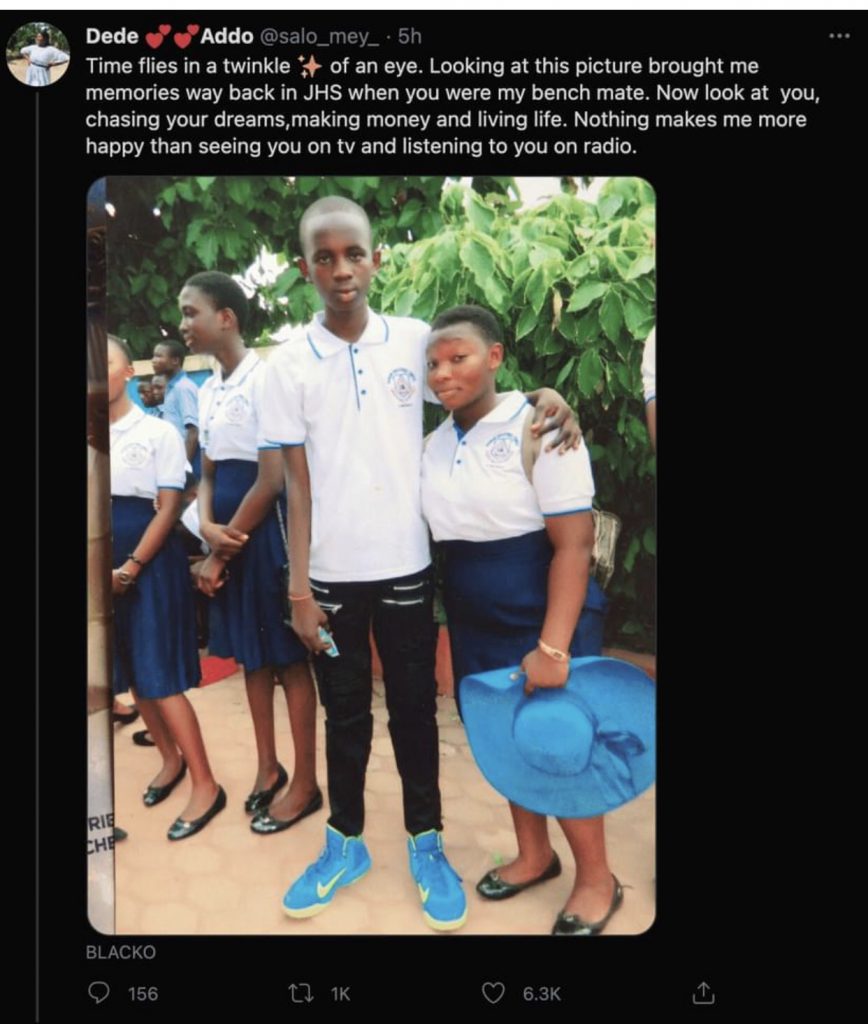 She wrote; "ime flies in a twinkle of an eye. Looking at this picture brought me memories way back in JHS when you were my bench mate. Now look at you, chasing your dreams,making money and living life. Nothing makes me more happy than seeing you on tv and listening to you on radio.
Wishing you long life, happiness,bigger deals and more cash. Happy birthday, #blacko 20 will be exciting Soar higher and stay focused @blacksherif_
Check out her tweet below;
Source: Occupygh.com