Sammy Gyamfi, the National Communication Director of the NDC, has called on the President of the Republic of Ghana, Nana Akufo-Addo, to pardon Akuapem Poloo after she was jailed.
Sammy Gyamfi shared a note of prayer to Akufo-Addo as she pleads for Poloo's freedom.
According to Sammy, Akuapem Poloo's jail term was harsh and should be a pardon – after all, she is a first offender and also pleaded guilty.
"The sentence given to @IamAkuapemPoloo is very harsh and high-handed. Given the fact that she is a first offender, pleaded guilty, and showed remorse, a non-custodial sentence would have been appropriate. Sad! I pray @NAkufoAddo remits her sentence or pardons her. #FreeAkuapemPoloo"
Check out a screenshot of Sammy Gyamfi's tweet below or visit OccupyGh.com for more stories.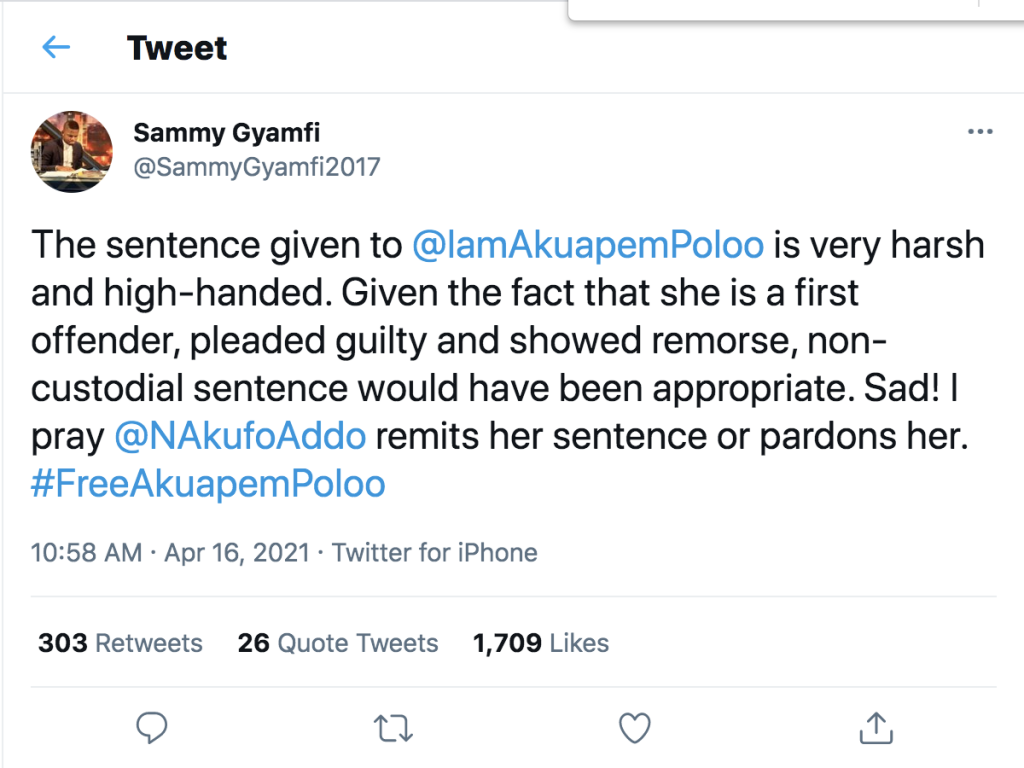 Source: OccupyGh.com