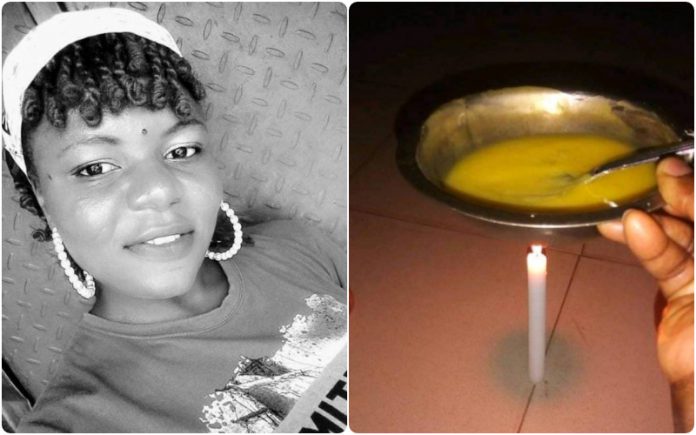 A young lady/mother ideated as Tessy Arigbe Okonkwo has narrated on Facebook how she used candlelight to prepare custard for her baby girl to make sure the child didn't go to sleep hungry.
Narrating the act, the lady disclosed that she was boiling water meant for making custard for her baby when unfortunately the gas finished at about 10 pm.
She, therefore, had to devise another means to solve her problem by utilizing candlelight.
Throwing a big shoutout to all mothers, she wrote:
"May God bless all mother's 🙏🙏
I was boiling water at about 10pm to make custard for my baby, when my gas finishes.. 🤦
Ohhhh how I stood looking confused, thinking of what to do 🙄🙄
I looked at my baby and I imagine how she is going to sleep without eating 🤔🤔 and then I remembered I have a candle… Lo and behold I made my baby's custard with the flame of a candle stick 💃💃
Being a mother is hardest task in life 😘😘 we will all leave long to enjoy the fruits of our labour. Amen"
Check out a screenshot of her post below or visit OccupyGh.com for more related stories.