Nowadays there is no child in this world, the world is moving forward which has enabled children to know more mature gone are the days where children 16 only knew about cartoons.
Now things have changed and even a 10-year old boy can write a letter to flatter a lady like a lyricist.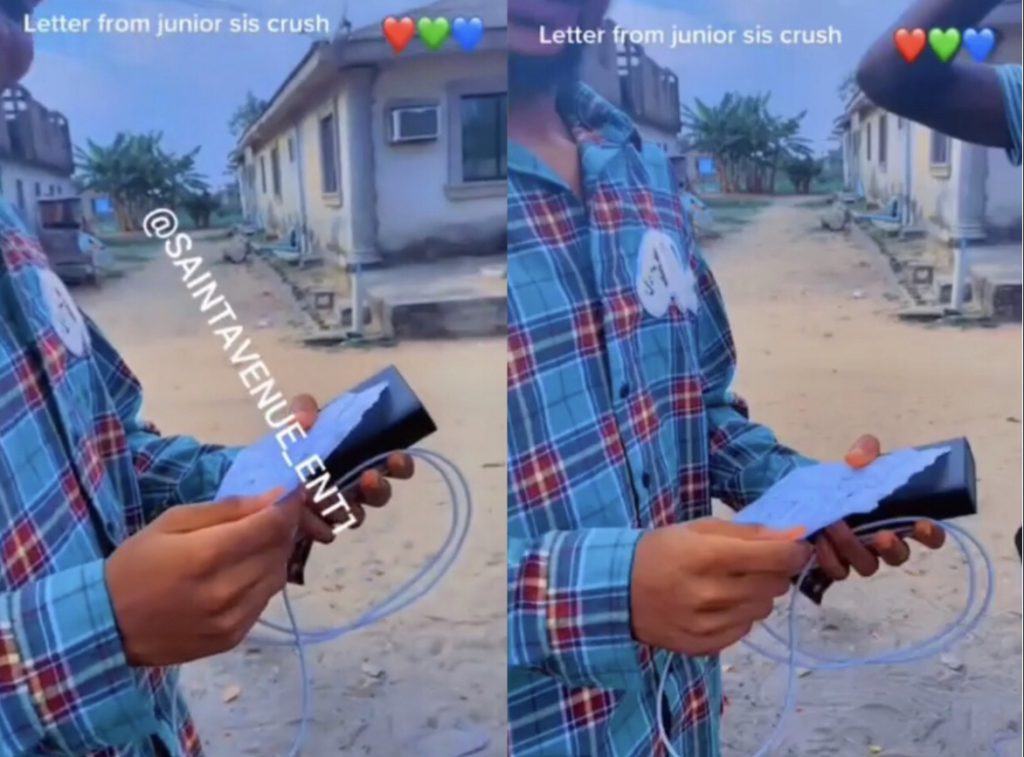 In a video sighted on the internet by the lens of Occupygh, a 10-year old not write a heart beating love letter to his classmate whom he was crushing on.
Unfortunately, the girl took the letter home and gave it to her senior brother as he read it in a video over all that the guy said in the love letter. It was flattering.
Watch the video below;
Source: Occupygh.com