To become a Police Officer you must be very disciplined and comply with whatever the service doesn't regard the public to be indulging in.
One of them is getting drunk, even if you will get drunk and be intoxicated in town, it shouldn't be in the Police Uniform because it is deemed as disrespectful.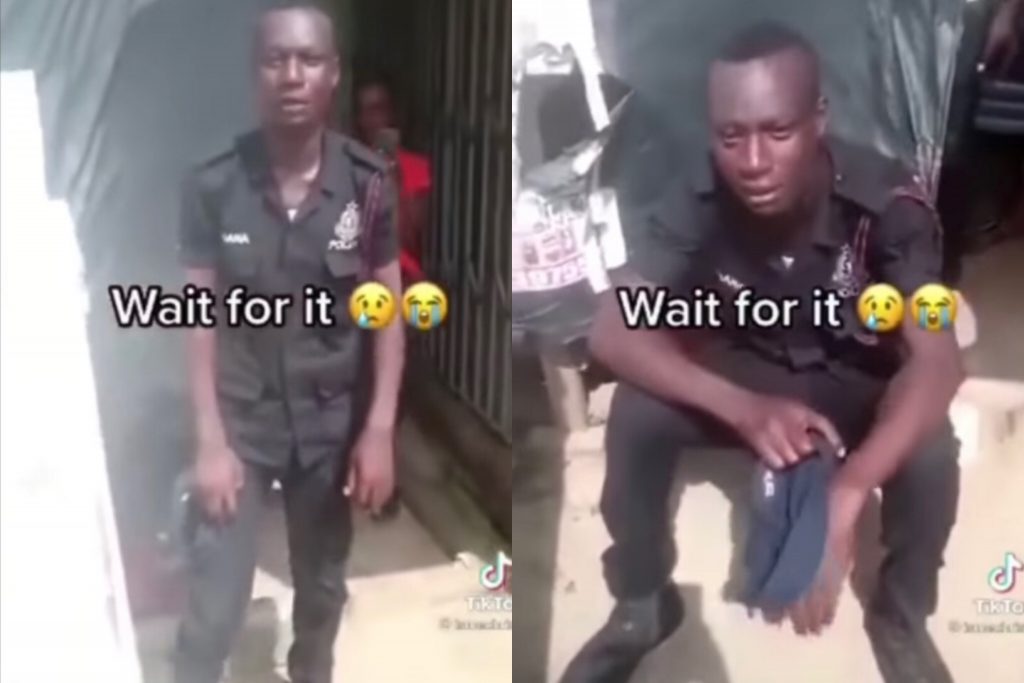 However, a Police officer was seen in Cape Coast in Uniform madly intoxicated while being filmed and mimic in town for being irresponsible Police.
He was spotted with unusual posture which apparently shows that he is drunk per what the man taking a video of him was saying.
Watch the video below;
Source: Occupygh.com