Election 2020: Ibrah One Vows To Kill Himself If Akufo-Addo Wins
Loudmouth socialite, Ibrah One is back in the news after he vowed to kill himself if the Nana Akufo-Addo wins the December 2020 Presidential elections.
According to Ibrah One, he once predicted 'NAM1 will never bounce back to business', laying his own life as a trade for it and shocking enough, his prediction came through.
Because of this, Ibrah One claims he is positive the sitting president of Ghana, Nana Akufo-Addo will not win the 2020 general election.
Ibrah One made the wild guess on his official Instagram Stories. He noted:
"I'll kill myself if Nana Addo wins 2020 elections. Just as I said that NAM1 will never bounce back to business else I'll kill myself and it came to pass ".
Check out a screenshot of Ibrah One's post below or visit  OccupyGh.com for more stories.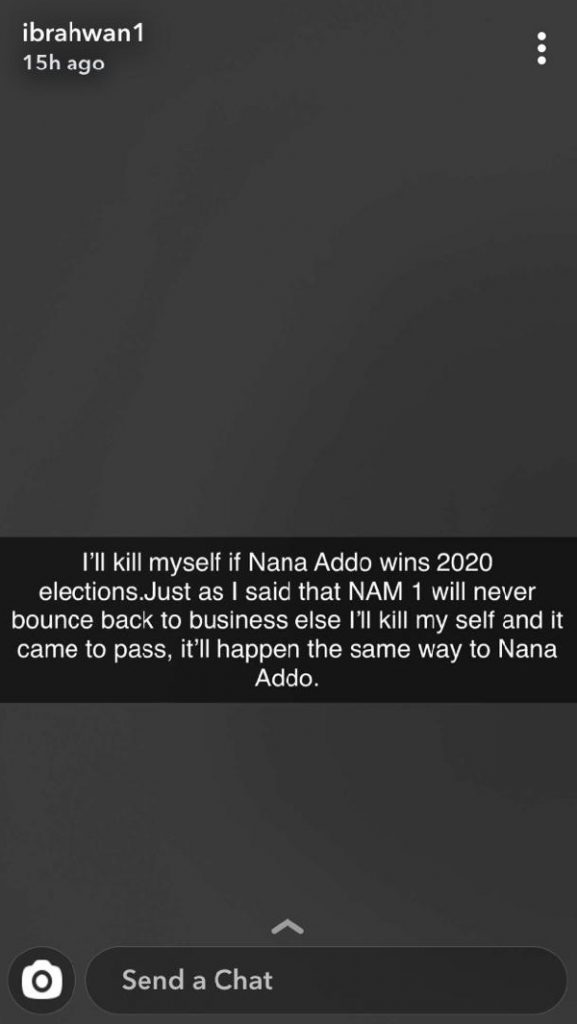 Source: OccupyGh.com