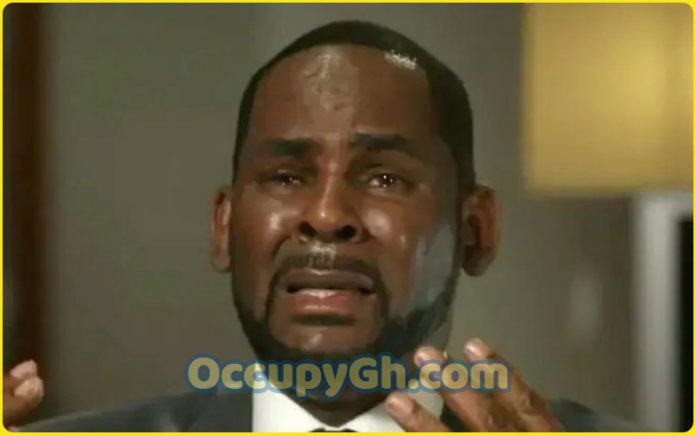 Embattled US singer R Kelly, real name Robert Sylvester Kelly, has insisted that he is not guilty to all charges after he was found guilty of sex trafficking in his recent trial.
The singer was found guilty of exploiting his superstar status to run a scheme to sexually abuse women and children over two decades.
Eleven accusers, consisting of nine women and two men, took the stand over the six-week trial to describe sexual humiliation and violence at his hands.
After two days of deliberation, the jury found Kelly guilty on all the charges he was facing.
Sentencing is due on 4 May and he could spend the rest of his life behind bars.
The singer took to Facebook after he was found guilty to release a statement.
He wrote:
"To all my fans and supporters I love you all and thank you for all the support. Today's verdict was disappointing and I will continue to prove my innocence and fight for my freedom. #notguilty."
Check out the post below or visit OccupyGh.com for more related stories.