Jay Foley,popularly known as Foley is Ghanaian a radio and television presenter, who is well noted for representing Ghana and covering the 2013,2015 and 2016 Black Entertainment Television BET.
He is the first Ghanaian Journalist to officially cover the European Music Awards in Frankfurt, Germany 2012 and the first Ghanaian Journalist to cover the BET AWARDS 2015.
Jay Foley started his journey in 2005 ,with a network of young people who had a burning desire to become great achievers called, 2131 with the tagline "Lead, Challenge or Just Forget It."
He later joined Y FM, rising through the ranks to become the General Manager of the station in 2011. Foley was also the co-host of Live Breakfast Club, the morning show on LIVE 91.9 FM where he also doubled as the Business Manager.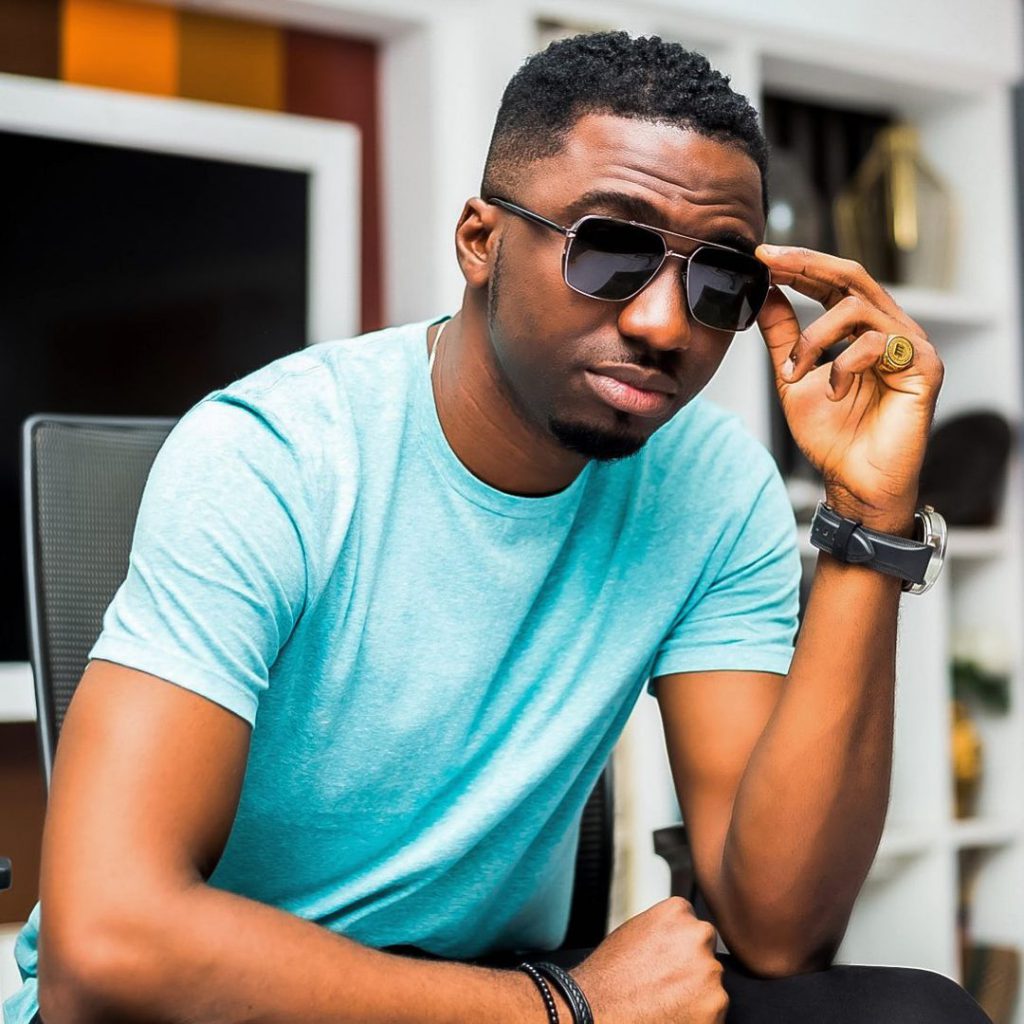 Now, he is back to his first love "The Radio Advertising People (T.R.A.P)", his first company.
And today he is the first Ghanaian to revolutionary how stories are being told through the medium of sound.
We caught up with with him at his office to to interview him on his new project.
Black Canary: People know you as a media personality, what inspired you to create L.E.A.K.E.D?
So I started writing. In fact I started writing with no direction and as my story grew further, I started getting the idea of talking about the very sensitive that lingers around the young people and how they react to it.
Jay Foley: Well, I think the whole project started off with the fact that, I have been producing radio adverts for a very long time. These adverts usually last for a maximum of 60 seconds. I felt I wasn't able to express my creativity better in just one minute, I wanted to expand.
One of the things that came to mind was rape. So I decided to write about rape and tried to be as real as possible, because I know a lot of girls are going through this.
I want to use something, which I felt was able to reach to them easily. And because I play around very well with audio related products, I decided to produce an audio series which talks about rape. The strategy was  to get something that's on the go, easy to access and available on all platforms so they could listen and have it impact there lives.
Black Canary: How was the public's response to season one? And how did it make you feel?
Jay Foley: I actually underestimated the response to season one. It was overwhelming. There was pressure for more every single time that it run. I was very glad later on, when I eased into the understanding that people wanted to hear more about such an important conversation. I even started craving to write more and see how I could creatively address the issue of rape. 
In all, I was happy that I had been able to impact people's lives through a concept of an audio series. I was very excited 😊.
Black Canary: How was the selection process of your cast?
Jay Foley: The selection process for my cast was based on my understanding of how the characters should sound like and then on coincidence. Because I had engaged them in various conversations in the past, I knew how they sounded.
It was just a matter of training them, to do what we wanted to achieve. So it was at random, it was just a random selection of the people, who we're not professional voice actors in any way but fortunately it worked perfectly.
Black Canary: 2020 was a crazy year with Covid and everything… Did it have an impact on your project? If so please explain.
Jay Foley: Oh Yes! I mean '2020 Covid experience ', which is not even done by the way, I mean was major for a project like L.E.A.K.E.D.
Because while people were home, people were on their devices more and were craving to to be entertained. So I found it a great opportunity to drop something like this. And yeah, people enjoy it. It was the perfect timing for me.  It did impact people's lives. The  feedback I got from lot of young girls out there, who had been victims of rape was tremendous and overwhelming.
Black Canary: So the last phone call Maame made in season one left me like whooah! D'fuk. What should we expect in season 2.
Jay Foley: Maame's last phone call in season one was scary, isn't it? When she call Derick and found out that he was sort of the engineer or a catalyst to her rape? It was quite shocking! Lol season two has a lot of things to be "explained".
Maame's rape may have sounded very simple and very short on one night but there was a whole lot of things that happened, which we are about to find out. So that is what season two is about.
Let's go back to that night and let's relive that night and see exactly what happened.
Black Canary: So there you have it, don't don't miss a single episode of L.E.A.K.E.D season 2.
(adsbygoogle = window.adsbygoogle || []).push({});
Source: OccupyGh.com
Source: OccupyGh.com 
Tap To Join Our WhatsApp Community