The fetish priestess, Charity, who was involved in the killing of a 10-year-old Ishmael Mensah by two teenage boys has been granted bail.
The infamous fetish priestess who has been identified as Charity was today, Thursday, April 8, 2021, granted bail.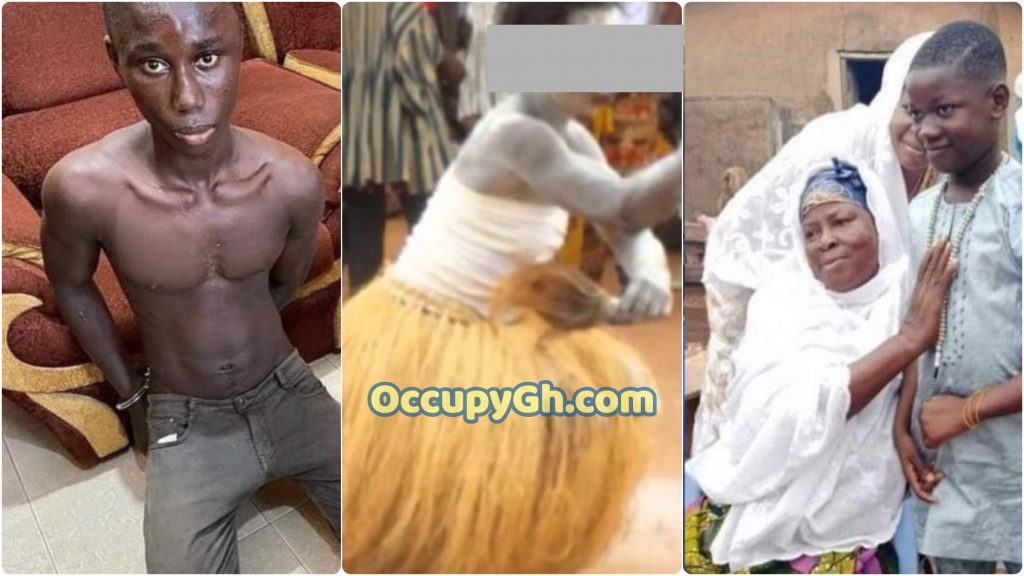 Her arrest was after the two teenage boys reportedly confessed to having killed Ishmael after a fetish priestess they contacted demanded human parts and a sum of money so she can make them millionaires.
However, after investigations by the police, the two Kasoa boys failed to identify the fetish priestess saying she's not the one they saw on TV.
Because of this, the arrested fetish priestess, Charity, has been granted bail by the police following reports that she is a breastfeeding mother.
Source: OccupyGh.com