American singer, Keri Hilson is trending on social media after she sensationally claimed that the deadly coronavirus was caused by 5G networks.
The 37-year-old Keri flooded Twitter with tweets connecting the dots. She went further to state that the reason why the disease is not prevalent in Africa is that the region is not a 5G network region.
The coronavirus, which has been renamed Covid-19 by the World Health Organisation, has been declared a global pandemic and has killed at least 6, 526 people from 170, 191 cases globally. The disease is so bad that it has spread to 157 countries and territories.
However, according to Keri Hilson, the virus is being caused by 5G networks. Hilson took to social media on Monday to explain her rather bizarre stories in a series of posts saying:
"People have been trying to warn us about 5G for YEARS. Petitions, organizations, studies…what we're going thru is the effects of radiation.
5G launched in CHINA. Nov 1, 2019. People dropped dead. See attached & go to my IG stories for more. TURN OFF 5G by disabling LTE!!!"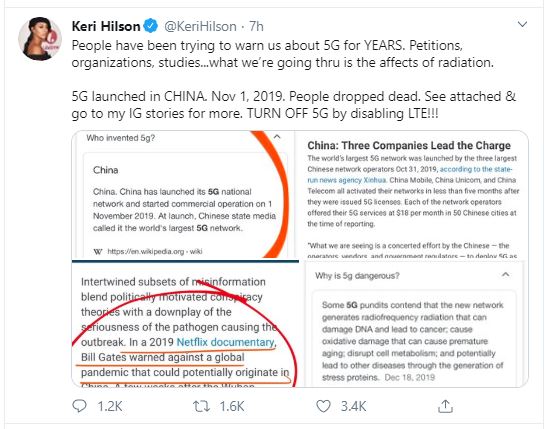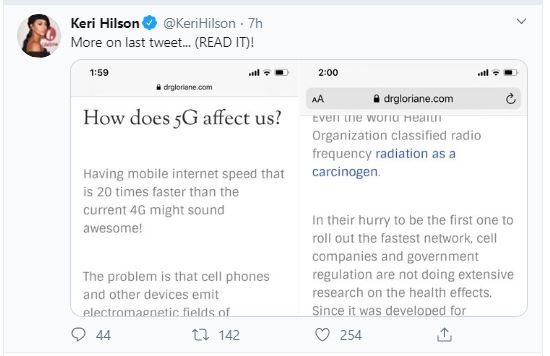 Hilson also posted a picture which said "5G = Corona" which she captioned