Kwame A Plus has exposed Kwabena Kwabena for receiving money for his campaign song for NPP and lying about it.
According to Kwame A Plus, he personally took Kwabena Kwabena to Ken Ofori-Atta and he was paid Gh¢100,000 for his campaign song.
He further called Kwabena Kwabena a liar for trying to hide the entire truth.
Sharing the details on social media, A Plus noted:
"It's not true!!! The song was recorded in 2008. I took him to Ken Ofori Atta and Nana Poku at Data Bank where he was paid about 45 thousand cedis.
He was later paid another 25 thousand cedis to shoot the music video (that was the money we used to pay for the infiniti) and another 30 thousand to promote the song. In all, he received about 100 thousand Ghana cedis.
This does not include the two thousand Ghana he received each time he performed at a believe in Ghana concerts; there were about 12 concerts in all, and the 20 thousand Ghana cedis Nana Addo gave to him at Golden Tulip Kumasi when we went for the last Ashanti region rally.
Don't be ungrateful!! Even Dada Hafco is not talking. #justfortherecord."
Check out a screenshot of A-plus post below or visit OccupyGh.com for more related stories.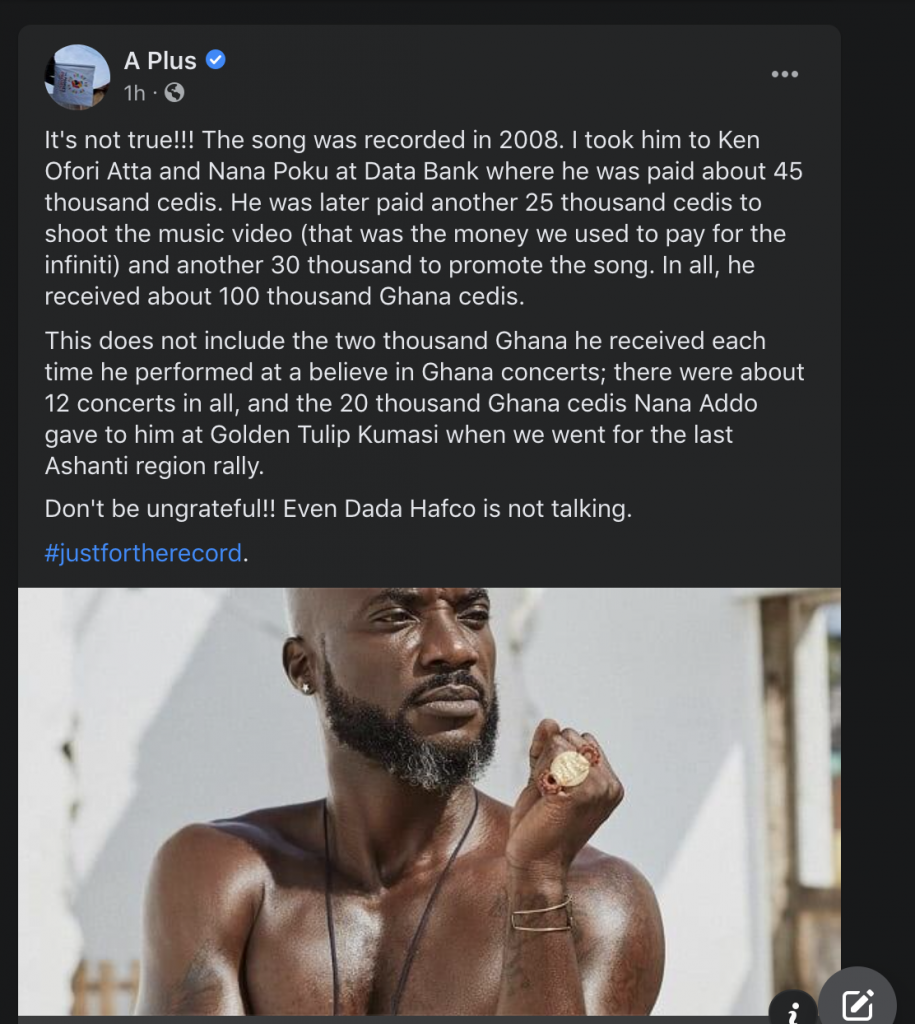 Source: OccupyGh.com