Team Good Music (TGM) singer Sencere has hit the limelight after screenshots of her trading s*x for manicure and pedicure found their way to social media. The trending screenshots expose her for asking for some hair money from a banker known as Liam.
Basing on the screenshots, the chat was in between Sencere and one Liam, the proprietor of Prosperity Adventures who was willing to spend UGX 5 million just to have a single night with Sencere. Something she agreed on after asking for a deposit to her MoMo.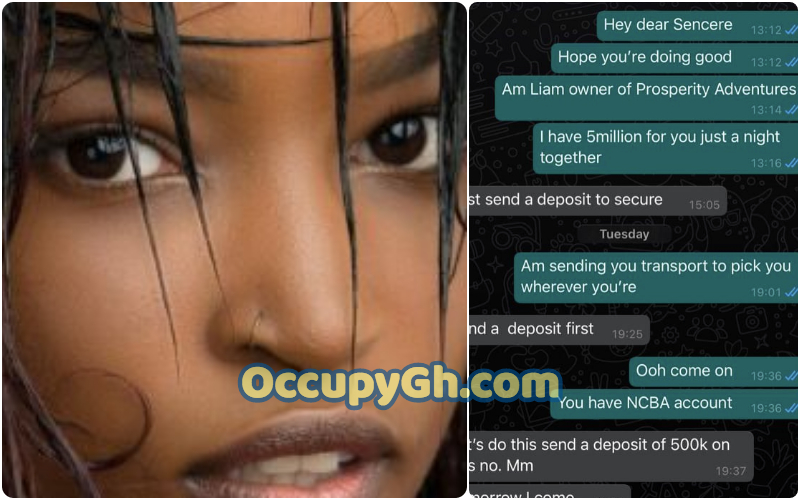 Initially, the duo seemed to have been seeing eye to eye as they agreed down payment would be made before Sencere would go and meet Liam to give him a test of what he was craving. That is how Sencere Music screenshots were leaked.
However, the point of disparity came in when Liam asked for a short clip just to give him an insight into what he would have at his disposal or better yet, three s*xi photos for him to feast his eyes on, for his optical nutrition.
Sencere immediately rejected the proposal as in her words she said to was for security purposes. Furthermore, Sencere states that she is shabby and would rather receive the down payment to work upon her look.
Check out the screenshots below or visit  OccupyGh.com for more related stories.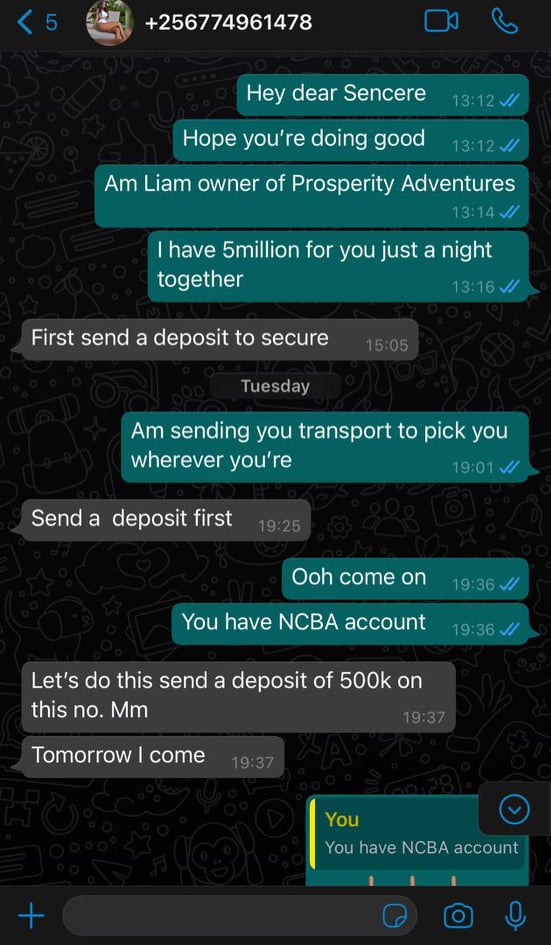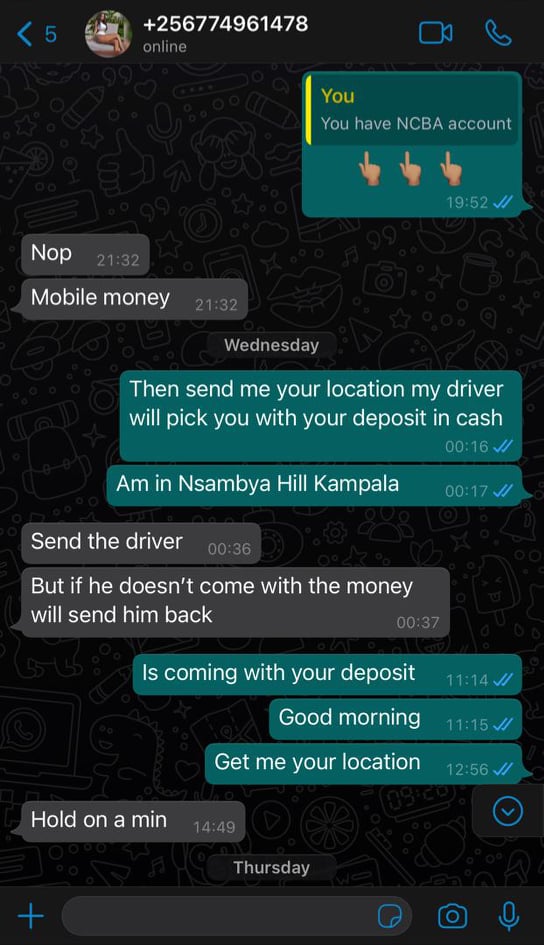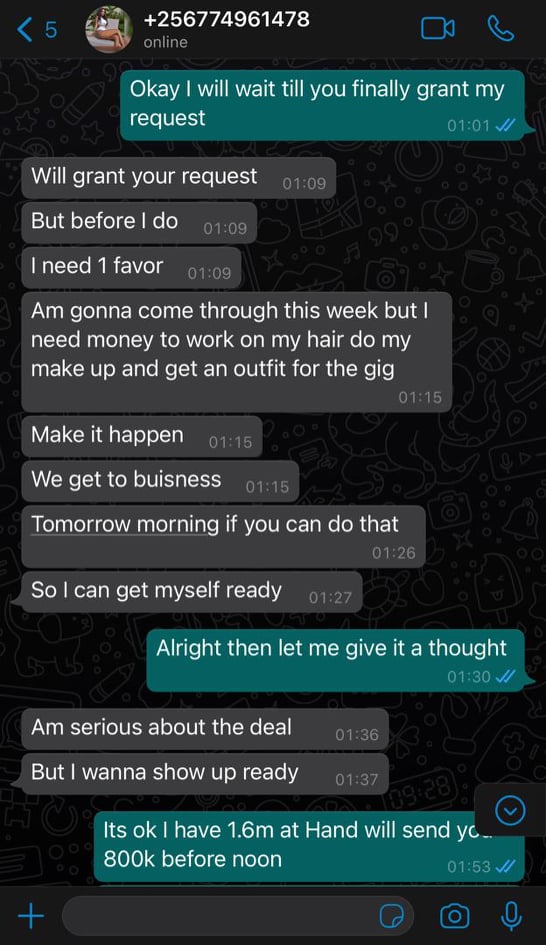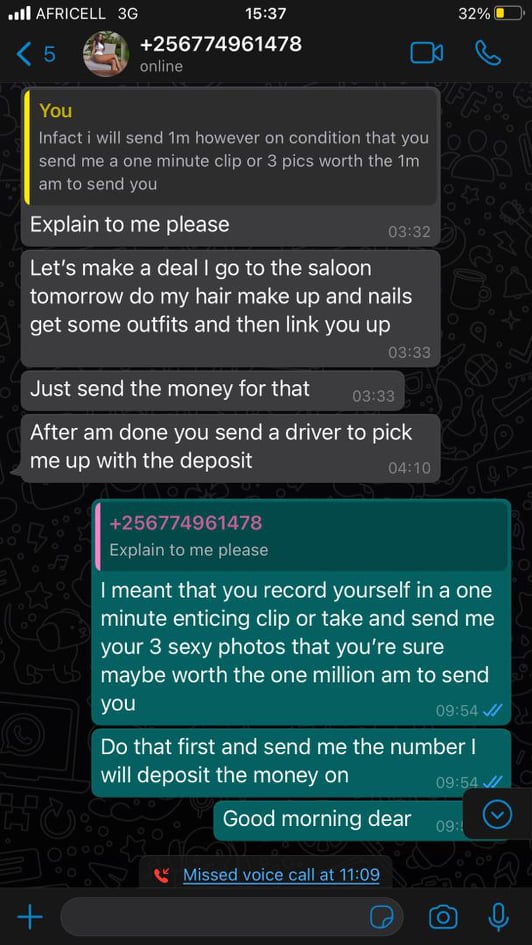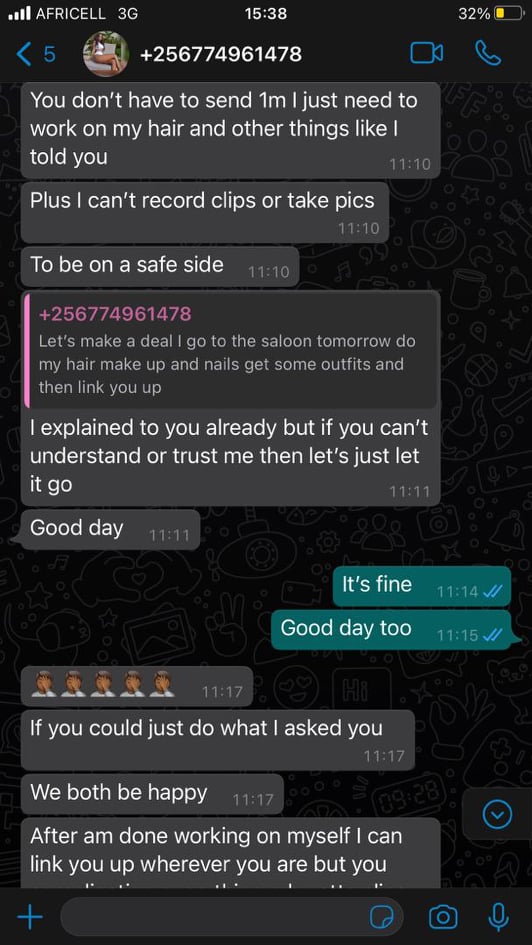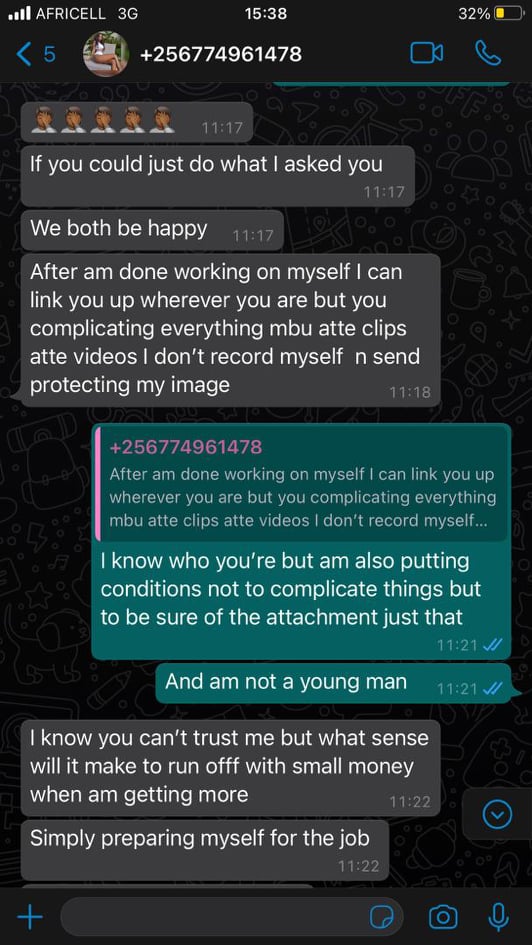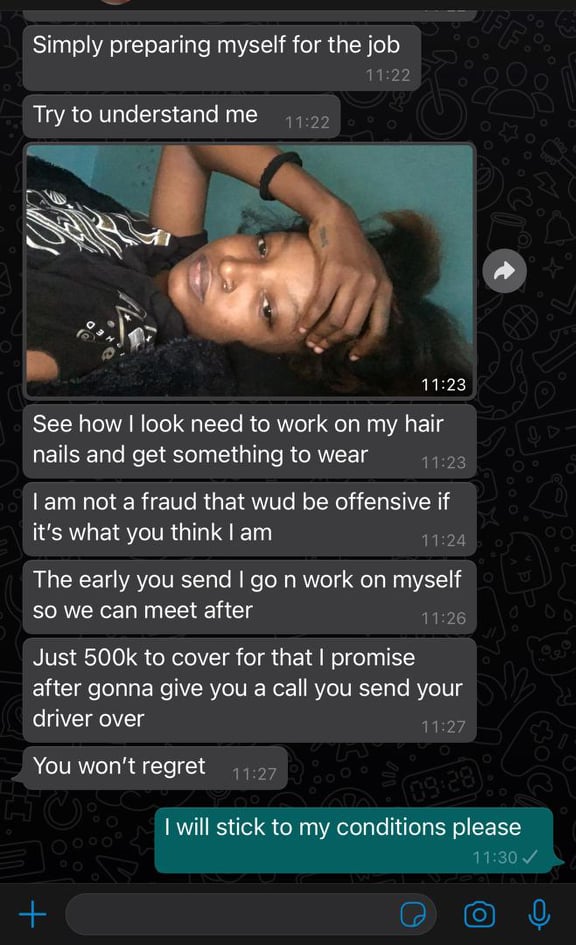 Source: OccupyGh.com