A lady has cried her heart out in tears after she revealed what a man she slept with in the night did to her in the morning.
According to the tweet she shared, she made it known that a guy slept with her the previous night and that she woke up the next morning to give the guy a good morning text message, then she discovered that the said guy had already blocked her contact, as she realized it when she wanted to text the message.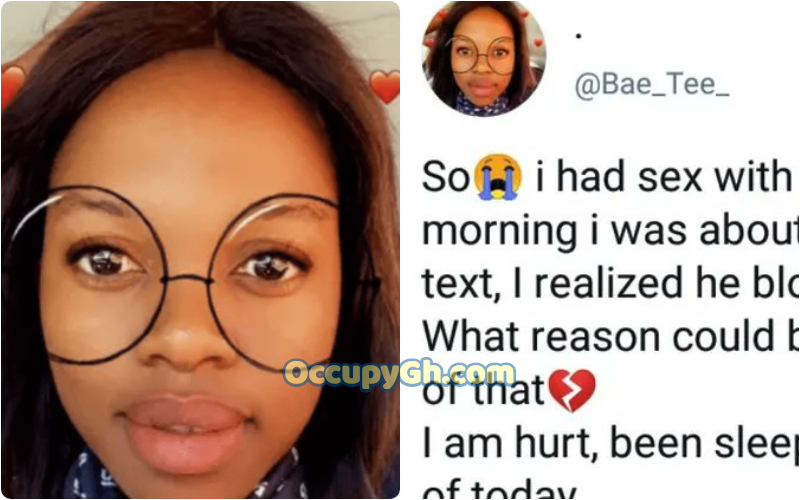 She further asked her followers who saw her tweet that, what could have been the reason that warranted the guy to that to her ? As she also alleged that she has been sleeping all day because of the heartbreak she suffered when she discovered that the guy has already blocked her.
However, she didn't reveal the relationship they both have between each other before, as it might be that they met in a night club.
Check out her post below or visit OccupyGh.com for more related stories.