Wonders shall never end, money rituals have been one of Africans biggest spiritual problems, the young ones want to get rich overnight.
Some are getting into their early graves with how they are greedy in search of money. Instead of working hard, some put their loved ones' life on the line in order to get rich.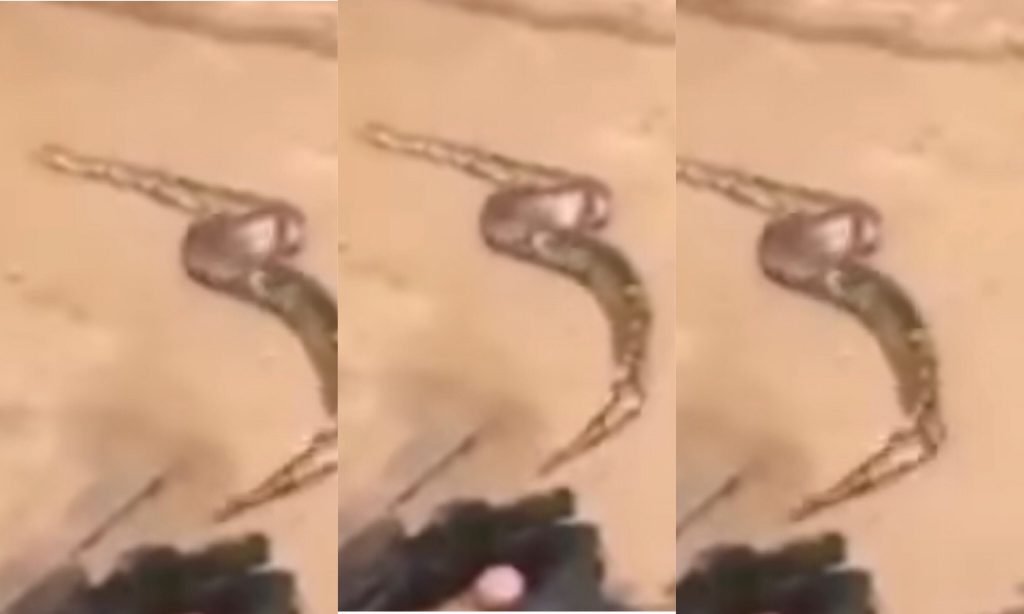 And most of the time, these things backfire and put them right before KARMA. It's not easy to do money rituals, they go through a lot.
However, a sad story reaching us has it that a lady begged at Madina who was dashed money by a certain man later turned into a Python Snake.
People around the snake were shouting and warning people not to hit the snake because it was a human being who have been turned into a snake.
Watch the video below;
Source: Occupygh.com