A young Legon boy believed to be a Yahoo boy has threaded on his feet as he walks amidst tears from Campus to Dzorwulu after breaking up with his girlfriend.
This is true from a new viral video that was shared by a young Ghanaian man on social media.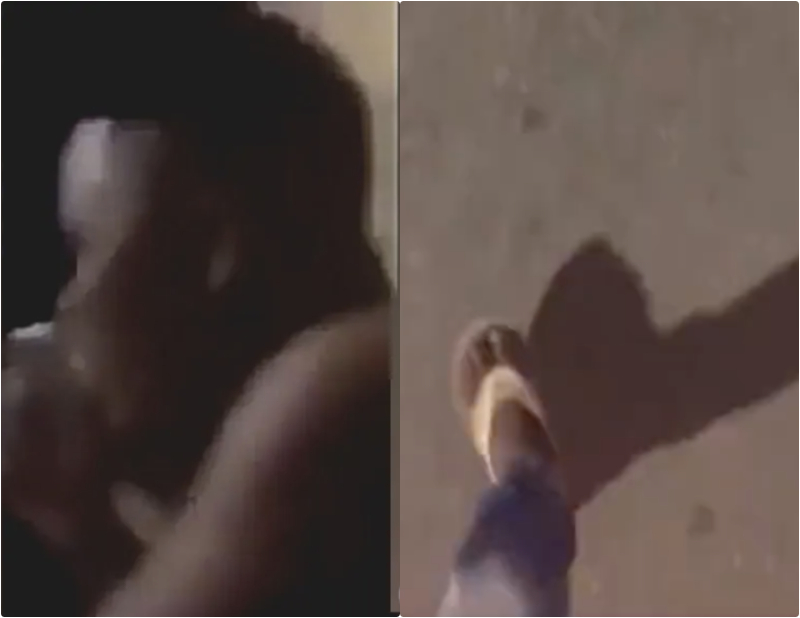 As per the details, the man was heartbroken after ending his relationship with his girlfriend.
This led to him walking in tears from East Legon to his outfit in Dzorwulu.
Sharing his pain on the Jodel app, he's life changed for better when a yahoo deal with through for him.
With money he moved from his mother house to his own place and started living large.
He made sure his girlfriend, a student at Legon lived the best of live with expensive gifts including trips to Dubai.
According to the guy what irks him the most is his sister begged him to sponsor her to Canada but this girlfriend told him to wait because she also wants to go.
In the end he spent 5,000 for the girlfriend and his sister to Dubai.
While in Dubai she saw a Diamond necklace and sent him photo that she wants one and the boy in the name of love sent her 3,000 to buy it.
Fast forward the boy is facing financial problems and the girl's attitude towards him changed.
After waiting from 1pm to 9pm only to see a guy dropping off the girl from a car.
The guy asked her why she's kept long outside and why her phones are off.
The question triggered anger in the Legon girl who eventually called their relationship quit.
Check out the post below or visit OccupyGh.com for more related stories.