In Ghana and Africa as a whole, the way men pop are left free to roam on the streets is very bad and risky.
Unlike Europe and America, they will try their possible best to take him/her to the mental hospital do them to receive treatment till they heal.
You won't find a single mad person on the streets of America but come to Ghana and see the countless number of insane people you will see.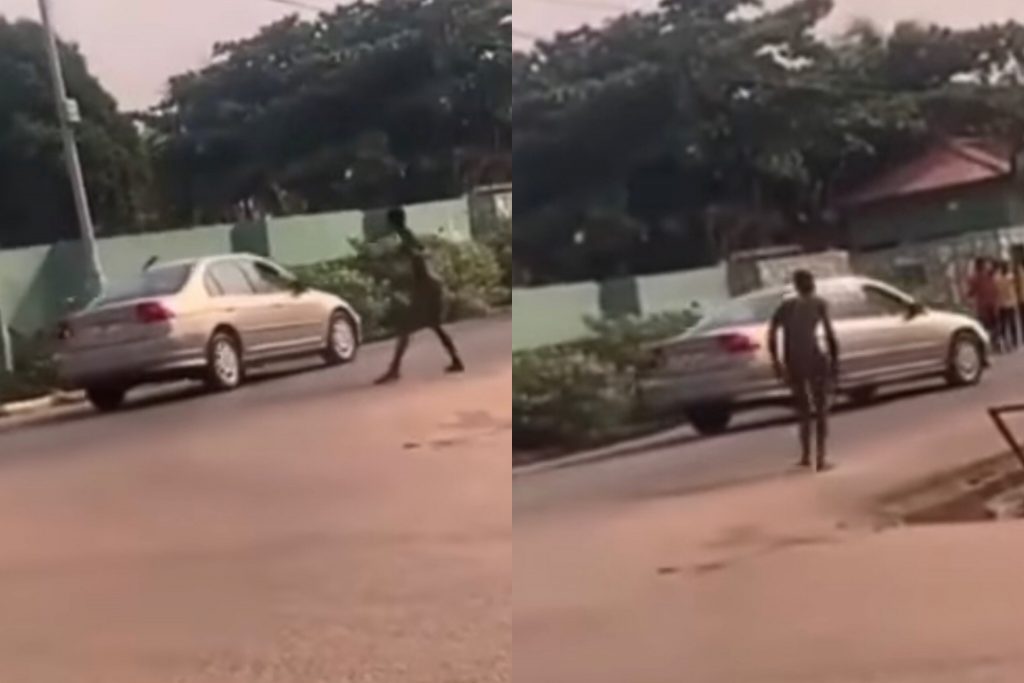 However, a mad man has been angrily chased by an angry MOB after smashing someone's car glasses with a stone and injuring the person.
The area boys didn't take it cool with him but decided to beat him till his mind goes back to default settings.
Watch the video below;
Source: OccupyGh.com
Subscribe to watch new videos
Source: OccupyGh.com