Former president of Ghana, John Dramani Mahama has fired the President of the land Nana Akufo Addo for not 'taking his responsibilities seriously".
According to John Mahama, President Nana Addo rather than being focused on fixing the country is engaging in 'rabble-rousing skits' to serve the nation.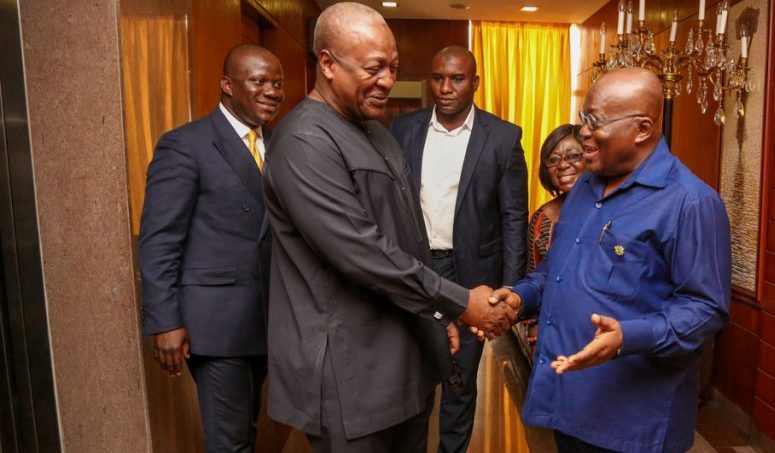 "I think the President must take his responsibilities seriously and focus on working to change the circumstances of our people, rather than the rabble-rousing skits he serves the nation," John Mahama wrote on his Facebook timeline.
Former President Mahama also described the president as someone who is a good campaigner but a poor leader.
"With his speech of yesterday [Sunday, December 19, 2021], he has carved his niche as a good campaigner, but unfortunately a poor leader as Ghanaians have found out at great cost," he concluded in his post.
Check out the post below or visit OccupyGh.com for more related stories.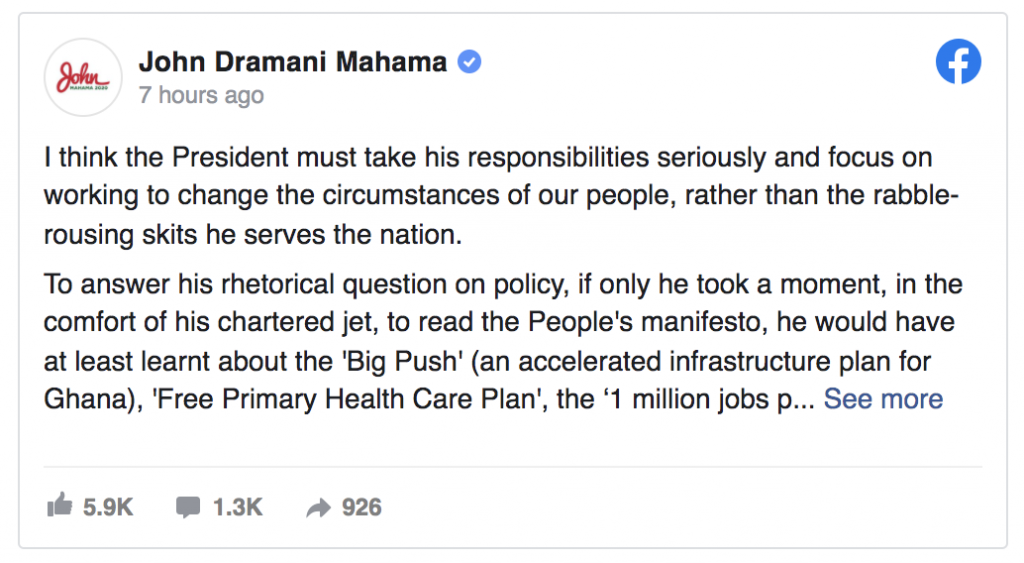 Source: OccupyGh.com