Former President of Ghana, John Dramani Mahama has lashed a netizen on Facebook for making an 'absurd' comment on his social media post.
John Mahama called the netizen out, labeled him as an 'Ofui' after he accused the former president for 'beating unnecessary war drum'.
The netizen, Jamil Moon Goodluck Multiply full comment on Mahama's post read:
"You are beating unnecessary war drum. Does it take a whole crowd in a form of demonstrations to present a petition? Why not just send Haruna Iddrisu to sent it there? It better still you can mail it. My man stop this things ohh. We all day behind you but you are not following due diligence.
"The elections are over at least let's have some peace"
An irate Mahama replied:
"Jamil Moon Goodluck Multiply When you did let my vote count LMVC, you should have sent only one person to present the petition at Flagstaff house! Ofui!!"
Check out a screenshot below or visit OccupyGh.com for more stories.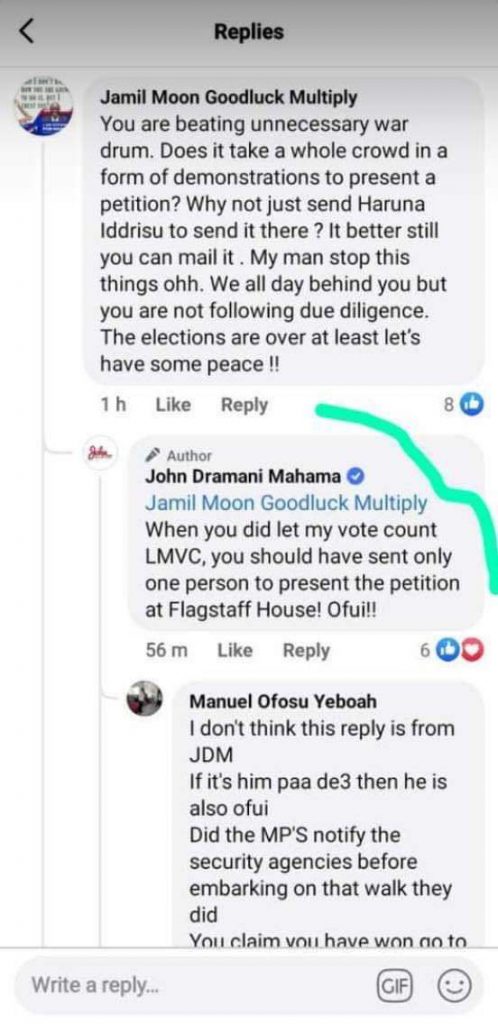 Source: OccupyGh.com