In a video going viral, a Party was ongoing in a yacht together with some ladies with a few men. The man present at the Party was busily grinding.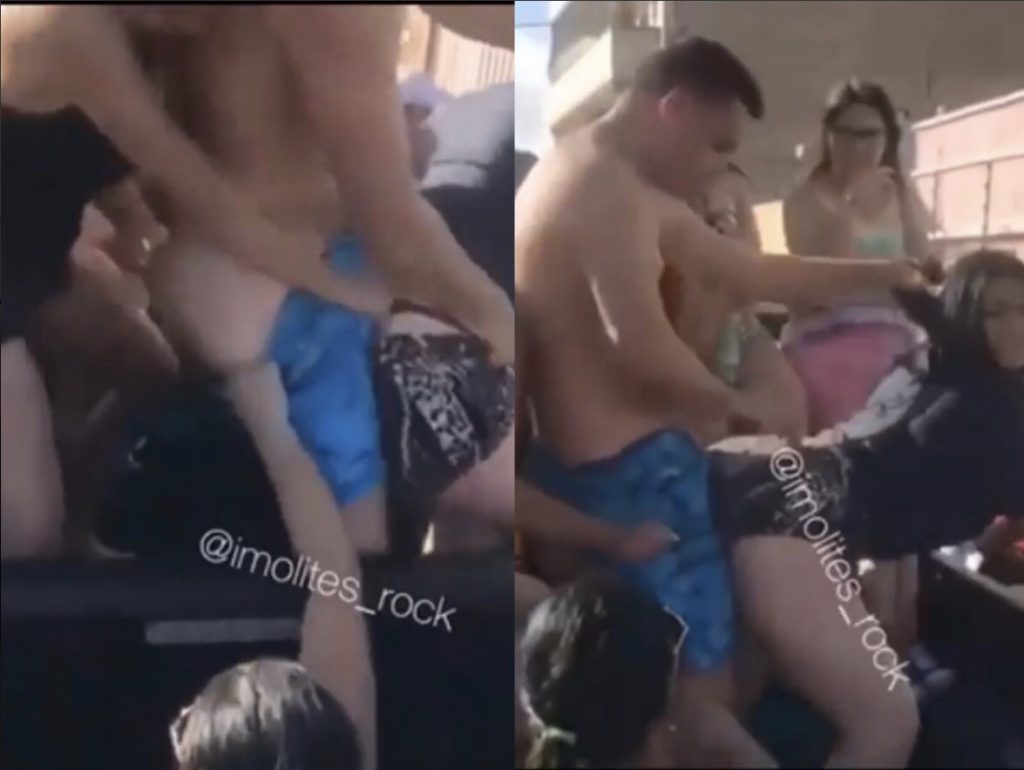 In the process of grinding, the lady he was enjoying himself tried to seduce him with some seductive wining of her waist.
The man couldn't control himself so he then forcibly tried to remove the dross and underwear of the lady.
He then started to knack her hard from the back which other ladies around tried to stop him but he continued to do whatever he was doing aggressively. "The lady chop wrong meat"
Watch the video below:
Source: OccupyGh.com