A man who reportedly built a mansion for his girlfriend's family is now trying to demolish it for this reason.
According to the details gathered by occupygh.com, the man did not just build the house for the girlfriend's family, he supported them financially as well.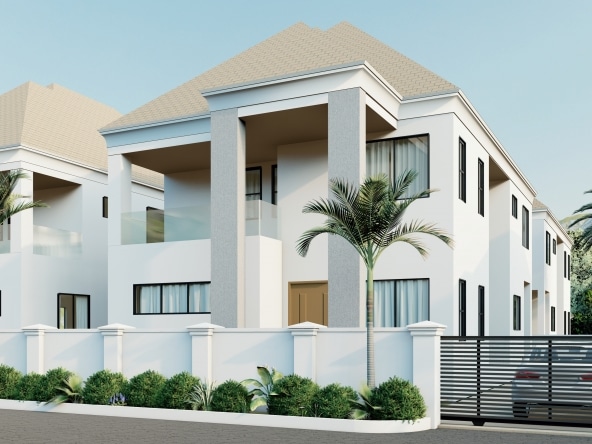 A netizen on Twitter shared the details. He noted that the man did all these gestures in his quest to marry their daughter.
However, when it was time for marriage, the girl decided that she wanted to be a model and eloped to Paris, France, with a white man.
The distraught man allegedly threatened to demolish the house he built for the family, but they pleaded with him and asked him to marry his ex-lover's younger sister instead.
The Twitter user, @MaverickThamani, who shared the story online wrote,
"A guy in Eleme built a house for his girl's family. Carried the whole family on his shoulder. Time for marriage, she said she wants to become a model. Left him and followed one white guy to Paris. Baba said he will demolish the house. Family pleaded and gave him her younger sis".
Source: OccupyGh.com