The African continent is the poorest and most disgraceful continent ever with the countries in it. No matter what, we can never be like the whites, most of the people in Africa don't use common sense.
Twene Jonas the social media activity always blasts and laments the bad attitude and influence of blacks.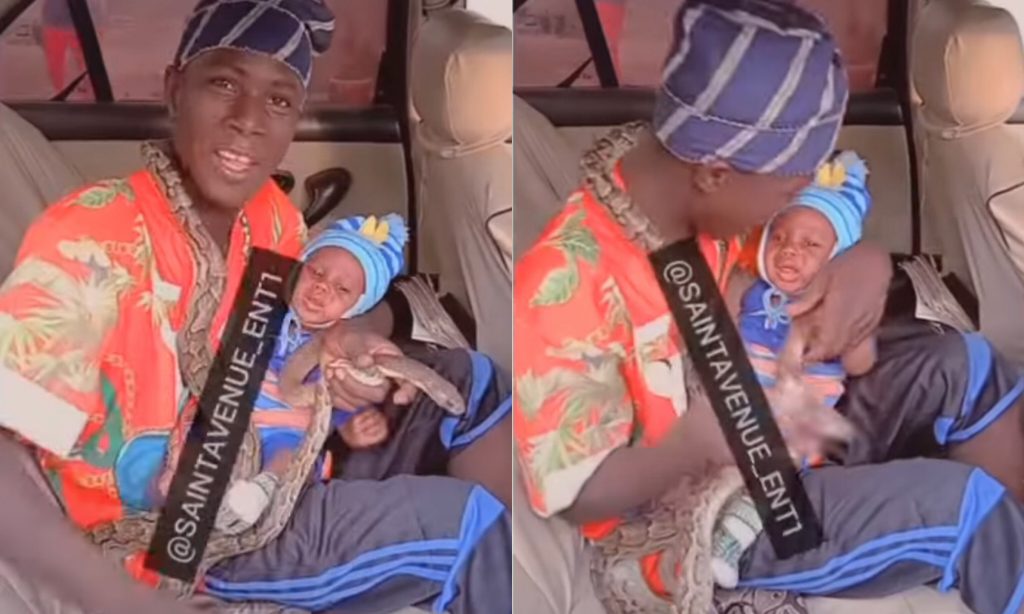 He propelled them to think deeply and be like the whites but it seems they are naturally fools. In a risky video sighted, a certain man was seen holing three snakes at the back seat of his car.
While his Baby was sitting on him, he ties the snakes around the baby and was playing with these poisonous animals like they were nothing at all.
Watch the video below;
Source: Occupygh.com