Big Brother Mzansi (BBMzansi) 2022 is hot and rolling, so far, it is the hottest television show on the African continent.
Big Brother Mzansi season 3 took a come-back after a short break. Organizers blamed the break on financial constraints and lack of sponsors.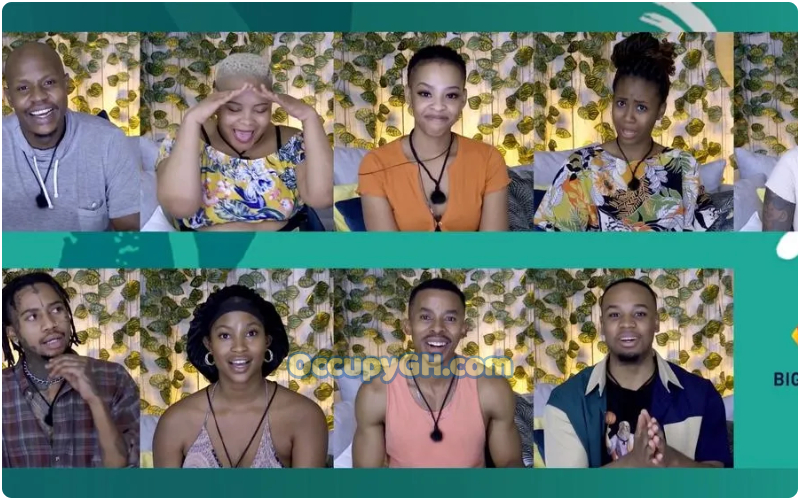 Thousands auditioned for the show but only 18 of them made it. In the coming days, the select few will unleash drama and intrigue for the world to see.
Hosted by award-winning actor Lawrence Maleka, Season 3 of Big Brother Mzansi will be streamed live on DStv channel 198. A daily highlight will also show on Mzansi Magic (DStv channel 161).
The new season will also see the return of Shower Hour every 10 pm, Mondays to Thursdays on the same channel. Shower Hour remains a favorite among fans.
Check out BBMzansi 2022 Housemate below:
Yolanda Glover
Yolanda Glover, also known as Yoli, is 30 years old and a Durbanite. she's gregarious and can be quite open about how she feels. But can you read this open book? Lol.
Themba Karabo Mabaso
Themba Karabo Mabaso, who's known simply as Themba, is a 30-year-old tattoo artist from Johannesburg. Not only does he love inking people, but he also loves having himself inked as well. And his body is evidence of this.
Thando Mcopela
If you're looking for a free-spirited person, you don't have to look farther away from Thando Mcopela aka Acacia, (30). The Soweto native considers herself to be a foodie and someone you can easily strike a conversation with.
Ukho Samela
25-year-old Ukho Samela, also known as Sis Tamara, is from Johannesburg. Ukho goes by the pronouns he/ him/ she/ her/ they/ them, so you may want to bear that in mind. They are advocates for the queer.
Tulani Madala
Tulani Madala, also known as Tulz, 28, is a disc jockey from Johannesburg. Although he might bear a tough exterior, the songster claims he's soft within.
Thobeka Mtshali
Thobeka Mtshali is 25 and from Richards Bay. This creative soul not only plays the piano, but she also writes music as well. You can go to her for beats without regrets.
Thato Mokoena
Thato Mokoena, known simply as Thato, 28, is from the Vaal, and she beautifully combines the world of accounting and TikTok. She's transparent ad bold to be.
Rethabile Potsane
Also known as Dinkybliss, 29, is from Johannesburg. She considers herself to be a buy's girl and able to lift the moods of those around her.
Norman Nhlapo
Norman Nhlapo, known simply as Norman, 24, is from Johannesburg. An adaptable and sporty person, he had a tough upbringing. But as he would admit, his life has been a blessing.
Naledi Mogadimeyoli
Known simply as Nale, Naledi Mogadime factiously describes herself as "fine gyal, not a sad gyal." She prides herself in being able to analyze people.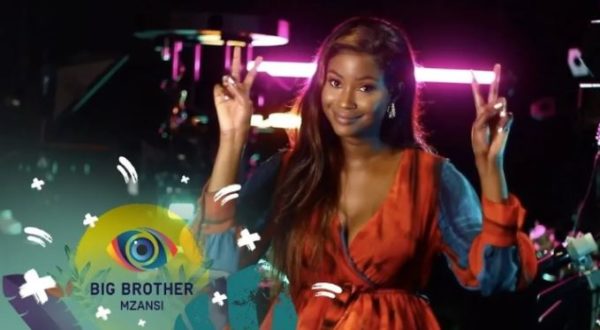 Michelle Dimpho Mvundla
Michelle Dimpho Mvundla is a gregarious lady with zero tolerance for bull shit.
Luthando Mthembu
He's a musician with big dreams who had dumped the corporate world for the creative orbit.
Libo Njomba
Libo Njomba says he loves the outdoors. He yet considers himself a loner.
Keamogetswe Motlhale
The tomboy of the squad, Keamogetswe Motlhale is not someone you'd want to annoy, as she never keeps her annoyance to herself.
Gugu Refiloe Bonga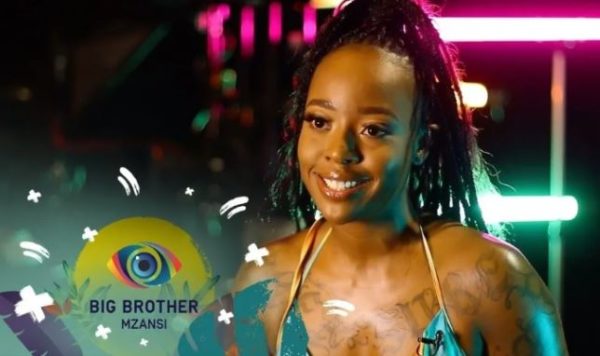 A creator of adult content, Gugu Refiloe Bonga is very open and dislikes fake people. She has a large personality, a large heart, and she's not judgmental.
Gashwan Brandon Mthombeni
Known simply as Gash 1, Gashwan Brandon Mthombeni had a troubled past that transformed him into a deep thinker.
Adindu Asuzu
At 21, Adindu is the youngest house in the Big Brother Mzansi house this season. He confesses to being a mummy's boy.