Another lady with a monstrous and abnormal Back wide has been discovered. This is not the normal one everyone thinks of like Hajia Bintu, Abena Cilla, Hajia 4real, and the rest.
This is like a Royce Rolls Car, it's standing firm. She is trending and has dethroned Hajia Bintu and the rest. His name is Narkie on Instagram.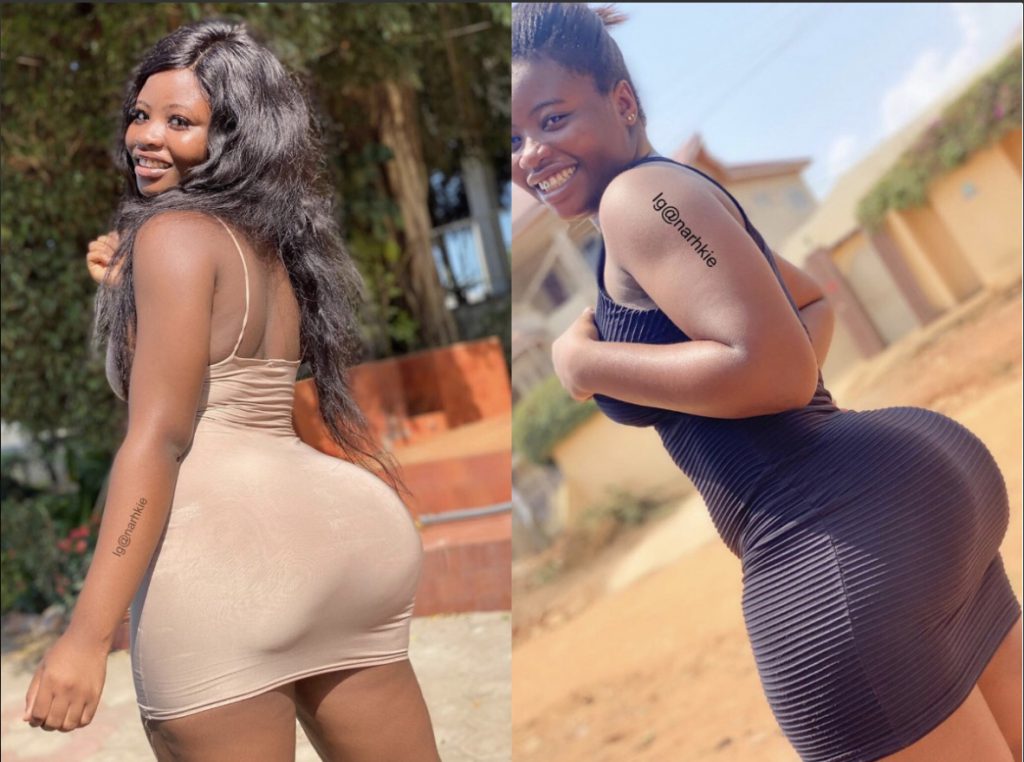 She is naturally endowed and blessed with backside. But her front view is flat like plywood.
Narkie is the new trend and will soon become a celebrity overnight like others.
Check out some photos of her below;
Source: Occupygh.com