Tallest married couple Sun Mingming and his wife Xu Yan from China have a combined height of 13 ft 10.72 in (423.47 cm).
The pair measure 7 ft 8.98 in (236.17 cm) and 6 ft 1.74 in (187.3 com) respectively.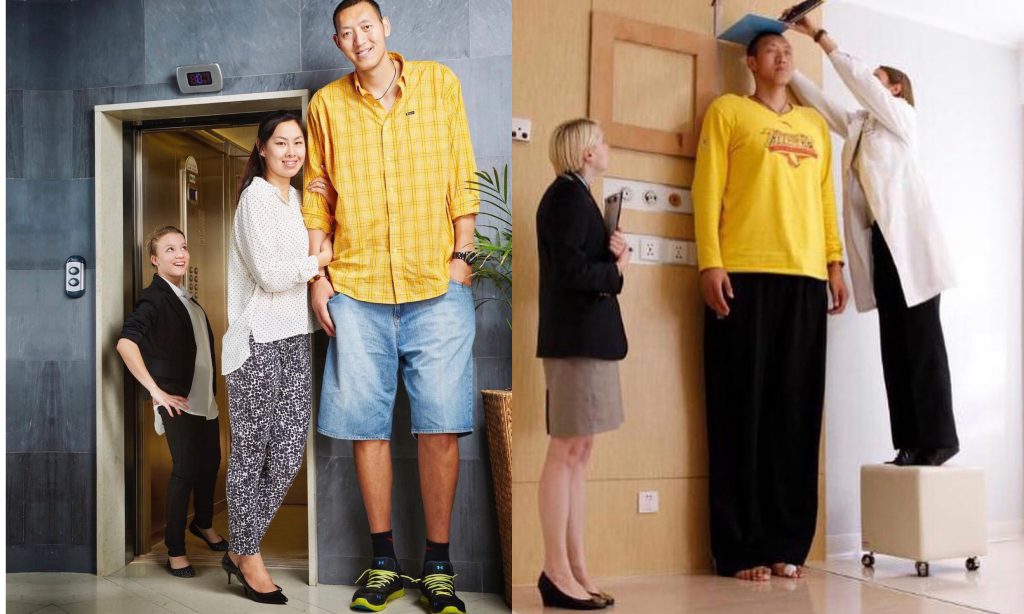 Married in Beijing, China, on August 4, 2013, both Sun and Xu are sports stars in their home country – he plays basketball and she is a handball player.
Sun Mingming and Xu Yan met at the National Games of China in 2009. Over time they fell in love before tying the knot. They match each other and are the perfect couple of themselves. They were made for each other.
Source: Guinness World Records