A video of men cutting themselves with a cutlass without bleeding one pint of blood has surfaced online on social media.
The video which is currently causing a stir has ignited a conversation surrounding signs and wonders in Africa.
The video sighted by OccupyGh.com captures a clique of men believed to be juju men displaying a crazy stunt.
They cut themselves with the cutlass and yet they don't bleed even a pint of blood.
Netizens who saw the video reacted online:
"This part of the continent is blessed with everything and this is no surprise at all, except when you need them, they are nowhere to be found..." Kofi Adeka on Twitter noted while sharing the video.
Check out photos captured from the video below or visit OccupyGh.com for more stories as we work hard to embed the video in our next article.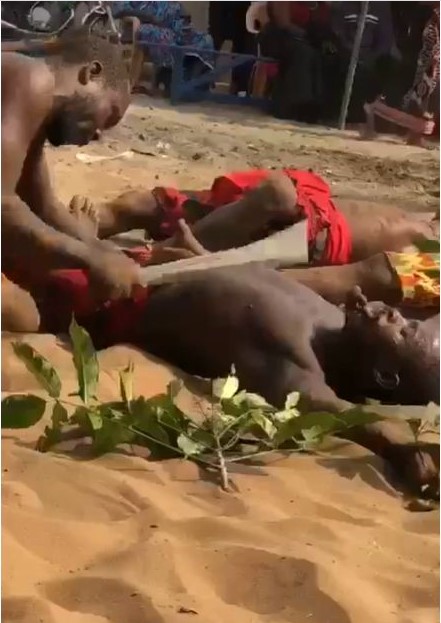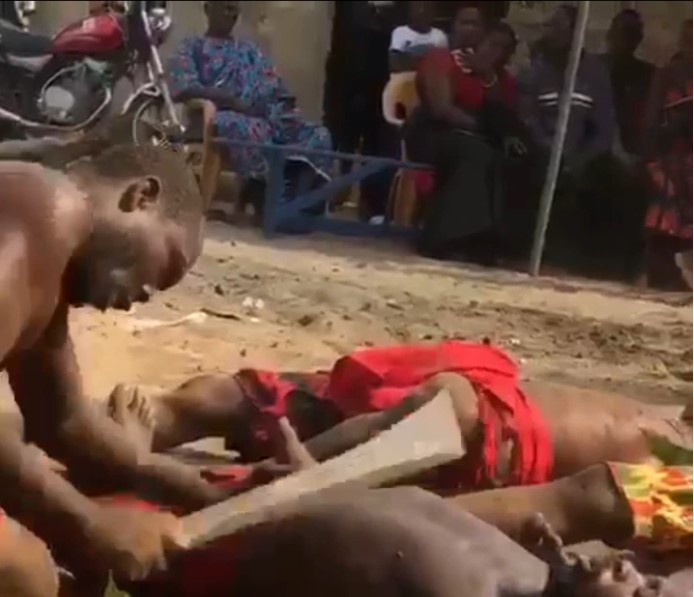 Source: OccupyGh.com