I thought where a man can marry two or more wives is only Islam but it seems some Churches approve of that as well since King Solomon in the Bible did the same.
A man walked down the aisle with two ladies he wanted to marry. Surprisingly the wedding was held in a Church.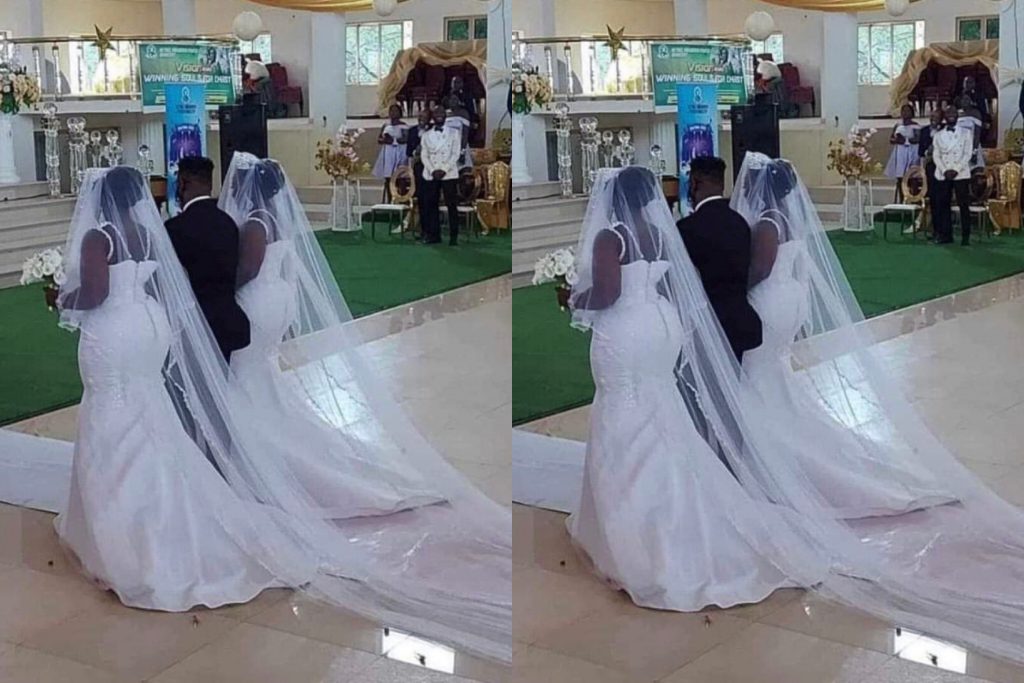 He tied the knot with these two ladies and it was dramatic. The mutual understanding between these ladies is undisputed.
Two ladies Agreeing to marry a man is not common whereas men are not scared in this world.
Source: Occupygh.com