When you are living, you must live a life that will impact society so that when you are no more, people will remember you for the good life lived.
Many at times, due to how some people are so wicked and heartless to people, some even wished their downfall or demise which is not the best thing actually.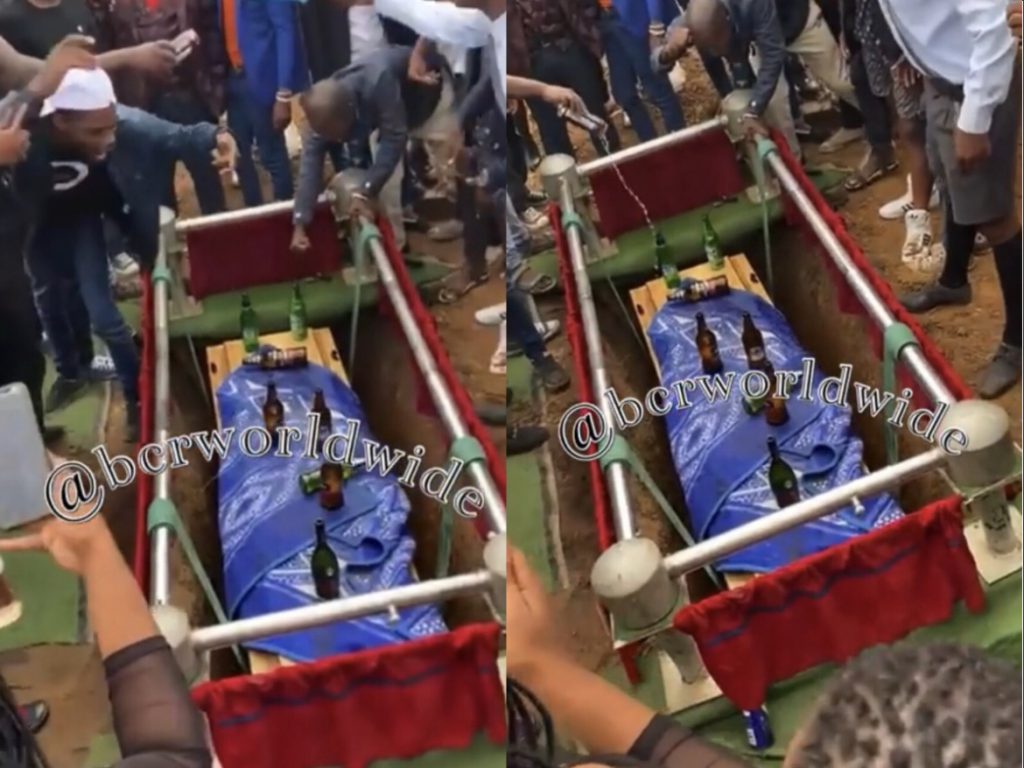 In regards to this, mourners were seen pouring beers on the coffin of a dead man at his burial. Sadly, they were jubilating over his demise.
It seems this man was very wicked while alive to many people with how many were enjoying his death, but this is unpleasant, we must not pay evil to evil.
Watch the video below;
Source: Occupygh.com