I thought fighting in parliament only happens in Church but no, it seems some counties members of Parliament have been dirtying themselves without the video coming out.
After Ghanaian MPs fought recently over the passing of the E-Levy bill. A video surfaced online from Kenya and their MPs were also fighting.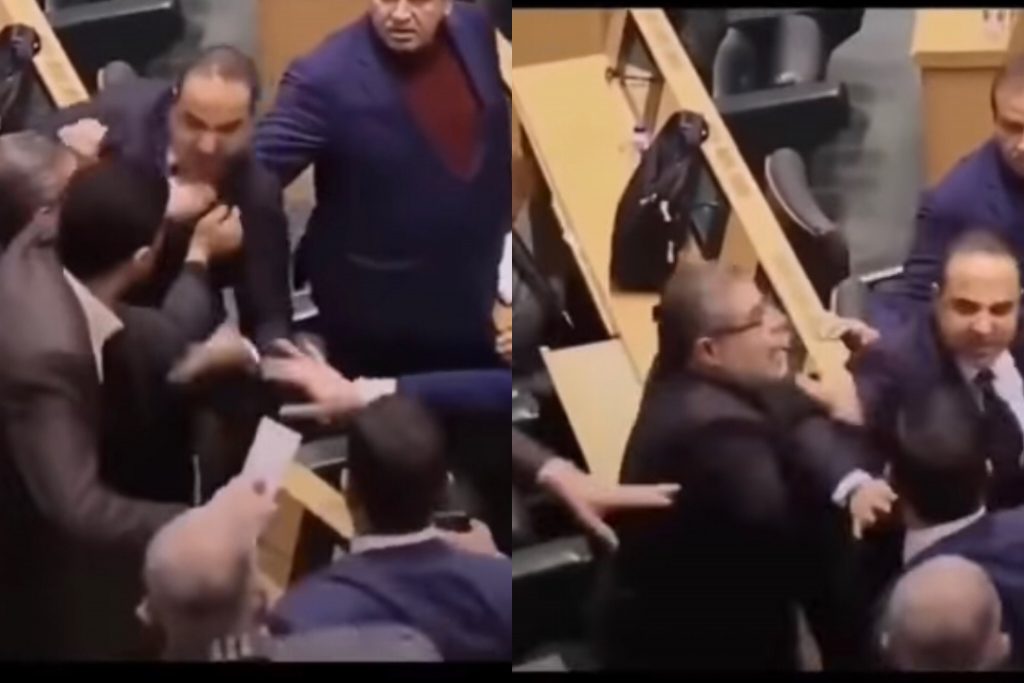 However, Jordan members of Parliament have also made their chamber a boxing arena and they exchanged punches after an argument erupted as they discussed a constitutional gender equality amendment.
It was very serious than that of Ghana's own.
Watch the video below;
Source: Occupygh.com