As usual, I got up in the morning and was going about my normal business.
In the afternoon, I got a text message from a Vodafone number. The message read: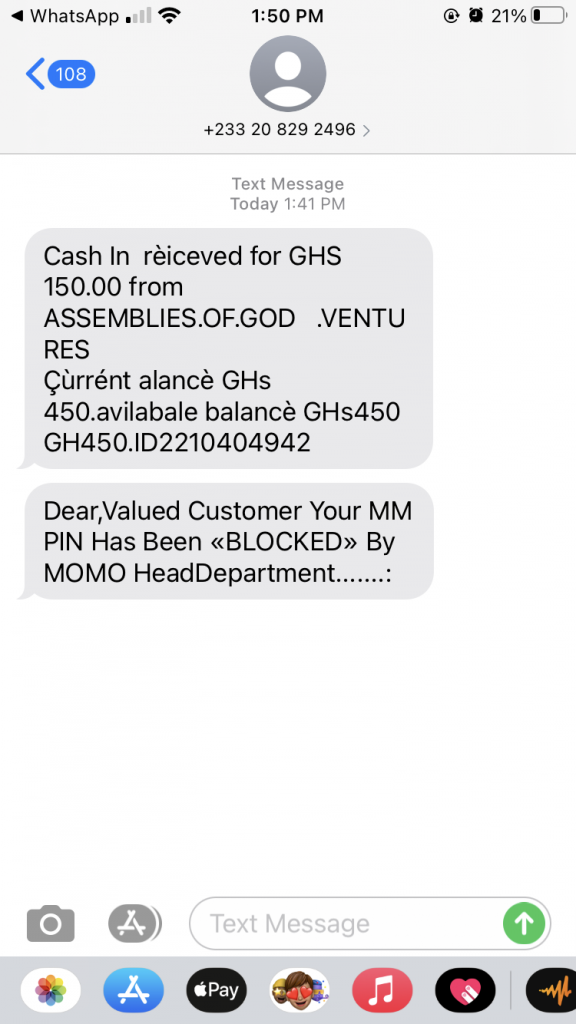 "Cash in rèiceved for GHS 150.00 from ASSEMBLIES.OF.GOD .VENTURES
Current alance GHs 450.available balancè Ghs450
Gh450.!D2210404942″
Another text followed, it read: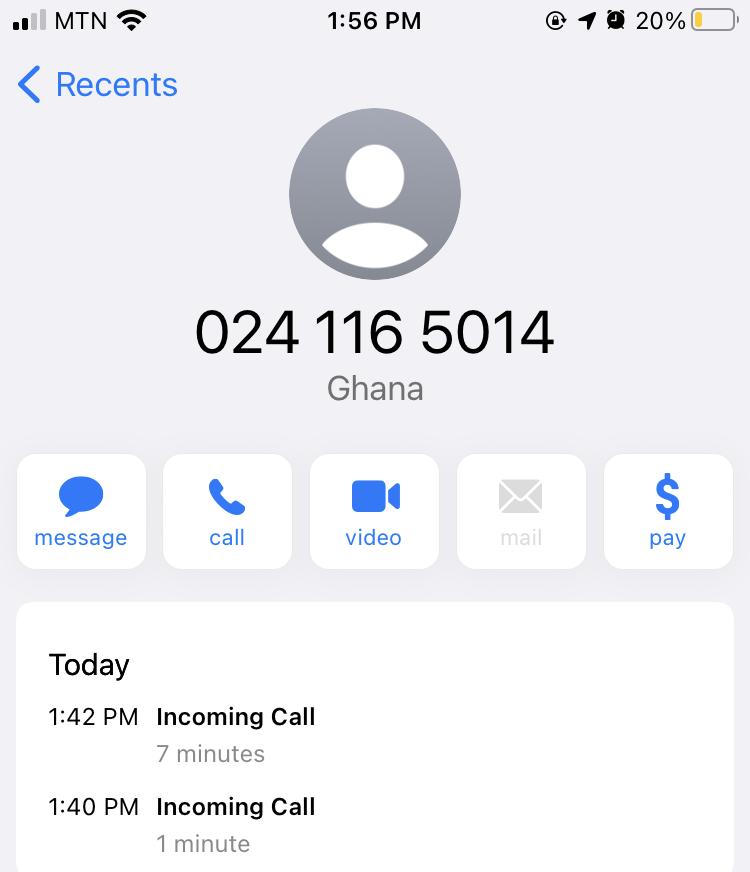 "Dear, Values Customer Your MM PIN Has Been << BLOCKED>> By MOMO HeadDepartment……."
I knew it was all a scam so I was expecting their call. Immediately, my phone rang.
I picked the call up and these m0f0s wasted my time.
The first call was from a dude who claimed that he had mistakenly sent money to my account. He noted that he is a MoMo vendor and had to call the MTN office to block my number.
He then pleaded with me and said I should hold on while he called the MTN office to have my MoMo unblocked. Lol.
I played along and then he called an MTN customer care line, apparently -you should watch the video.
Long story short, they couldn't get a dime from me and tried to salvage the situation. As a man living in Accra, I had to give it to them till they runoff.
Check out the video below to get the full gist of it all, so many laughable details in the audio or visit OccupyGh.com for more videos & Kindly Subscribe to our Youtube Channel to see more viral, educative & exclusive videos.
And don't forget to share to help stop these fraudsters from getting to someone else.
[maxbutton id="1″]
Source: OccupyGh.com