As a young lady, nothing makes you uncomfortable and insecure about your body than have a sagging brest.
Most ladies hope they have firm heroes before getting married since it's one of the things that makes a woman attractive without a doubt.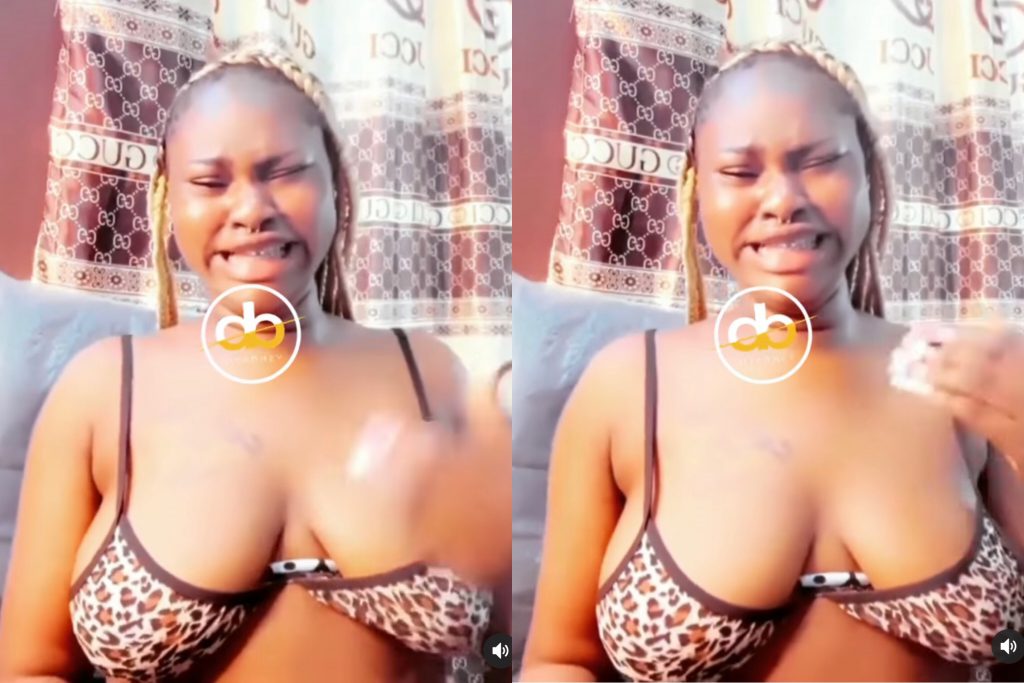 However, a lady who has a sagging melon has taken to social media to cry like a baby about the nature of her melons which is not pleasant.
Slay Queen in the mud, these are some of the things she would have used to attract men but unfortunately, her heroes fell too early.
Watch the video below;
Source: Occupygh.com