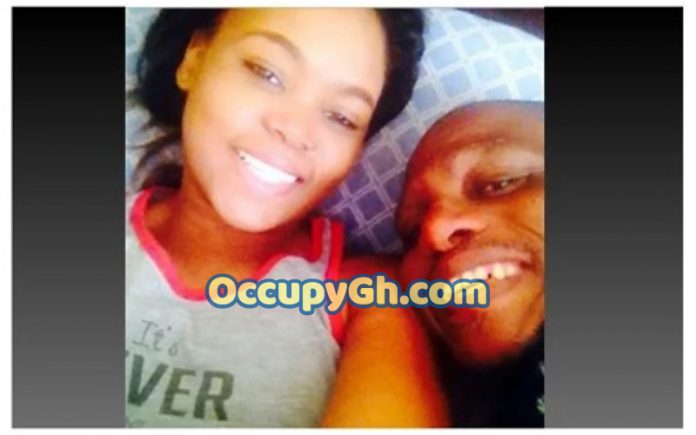 A 50-year-old pastor who impregnated a 21-year-old girl has claimed that his sp3rm is holy and would bring positive results to the young lady's life.
The pastor, Attie Kgware, from Ipopeng Kasi in Mangaung in South Africa was apprehended by the young lady's family after he allegedly impregnated their daughter.
The 21-year-old lady, Funsiwa Lekhula who is currently seven weeks pregnant claims the 50-year-old pastor identified as Attie Kgware tricked her into love. Funsiwa told Daily Sun SA that pastor Attie Kgware promised to marry her and buy her a new car. She claims he insisted on unprotected s*x.
She said:
"He told me his sp3rm was holy and would bring positive results to my life.
"I was a member of Your Choice Christian Ministries church and in January the pastor started telling me my boyfriend was bewitching me. I got confused and he took advantage of me because I trusted him as a man of God."
She claimed he told her mother he wanted to marry her.
"We started dating and he promised me a new car – before, during and after we had s*x."
She claimed she was studying Industrial Psychology but Attie made her stop.
"He said he would sell his bakkie to settle my university fees. He wanted to leave Bloemfontein and go to Tlokwe, where he wanted me to enroll in a nursing course," Fundiswa said.
"Now I am pregnant and he doesn't want anything to do with me."
Another pastor, Vusi Masiya, who is a car salesman, said Attie told him he wanted to buy a car for Fundiswa.
"I asked him what was happening between him and the young woman and he did not answer me. I know that he is a married man and that makes me ashamed to be a pastor," said Vusi.