Nana Appiah Mensah aka NAM1, CEO of embattled gold firm – Menzgold, has finally reacted to assertions made on social media comparing his 'criminalities' to that of Akuapem Poloo's crimes.
Akuapem Poloo was yesterday, 14th April 2021 convicted over a naket photo she shared with her son standing next to her.
The photo captured Poloo naked with her son standing next to her.
Netizens who thought the judgement was harsh on Poloo threw assertions comparing the young lady's act to that of several 'criminals' in the country.
One of such assertions was from Bridget Otto, a broadcaster. She noted:
"NAM1 is still free and doing Instagram post. A man described by the state as a scammer. A man whose actions has killed people, rendered thousands jobless and some are at the point of suicide!
He's free cos he's connected! #AkuapemPoloo"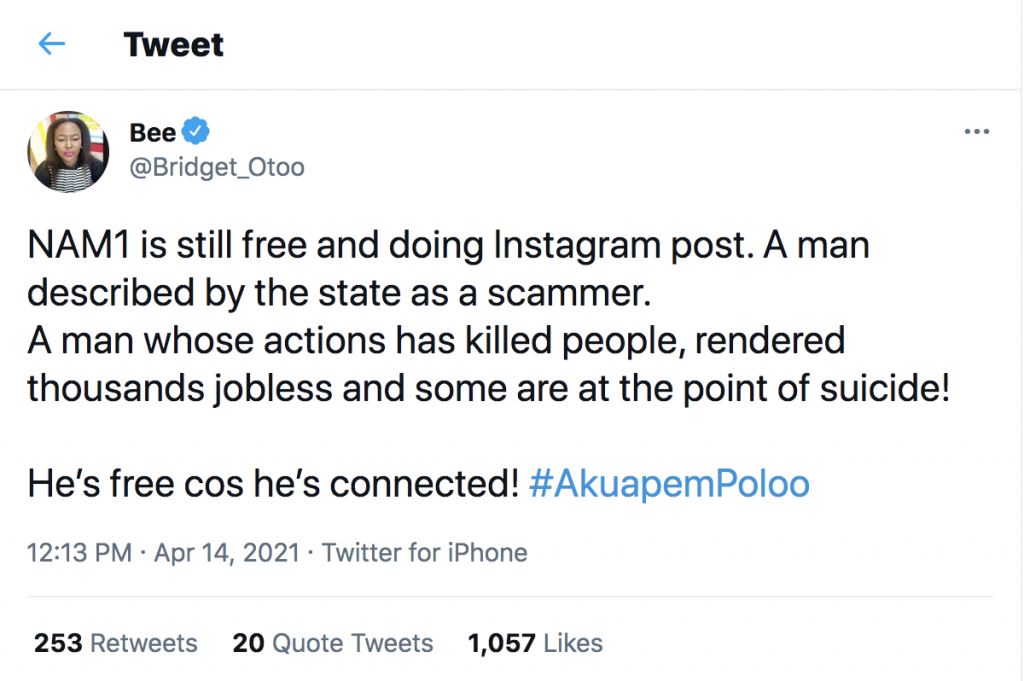 Well, Nana Appiah Mensah has taken noted of the fuss and has finally decided to react -normally he wouldn't but this one seems to have shaken him.
Taking to his Twitter page, NAM1 tweeted:
"Stop Misleading the public. Even on a foreign land i was acquitted and discharged, a decision that was affirmed by the Appeals Court and the Supreme Court. FYI: my granny wasn't the presiding judge. Back home, I pleaded NOT GUILTY and I'm having my day in Court."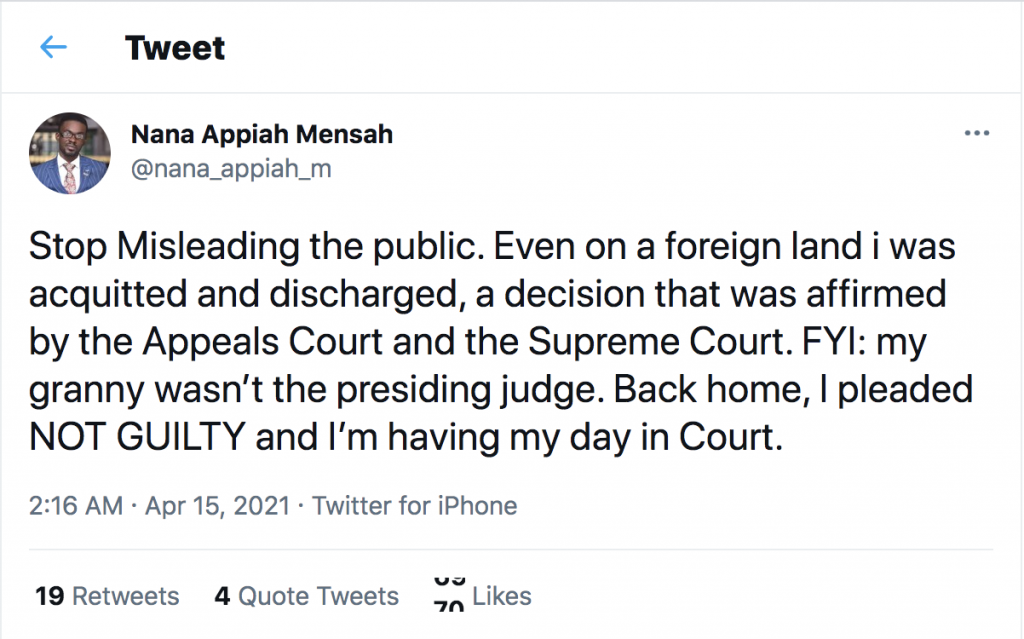 His post has garnered a lot of reactions, with many still in great surprised of how the legal system in Ghana works.
Source: OccupyGh.com