Video vixen Pamela Odame Watara who fought and threatened to report Kumawood actress and producer, Nayas to the police have stayed true to her words.
The well-endowed model has reported Nayas to the police for assaulting her and also for accusing her of snatching her boyfriend. (Video below)
Pamela Odame took to social media to inform the controversial actress that she is being wanted by the police for assault.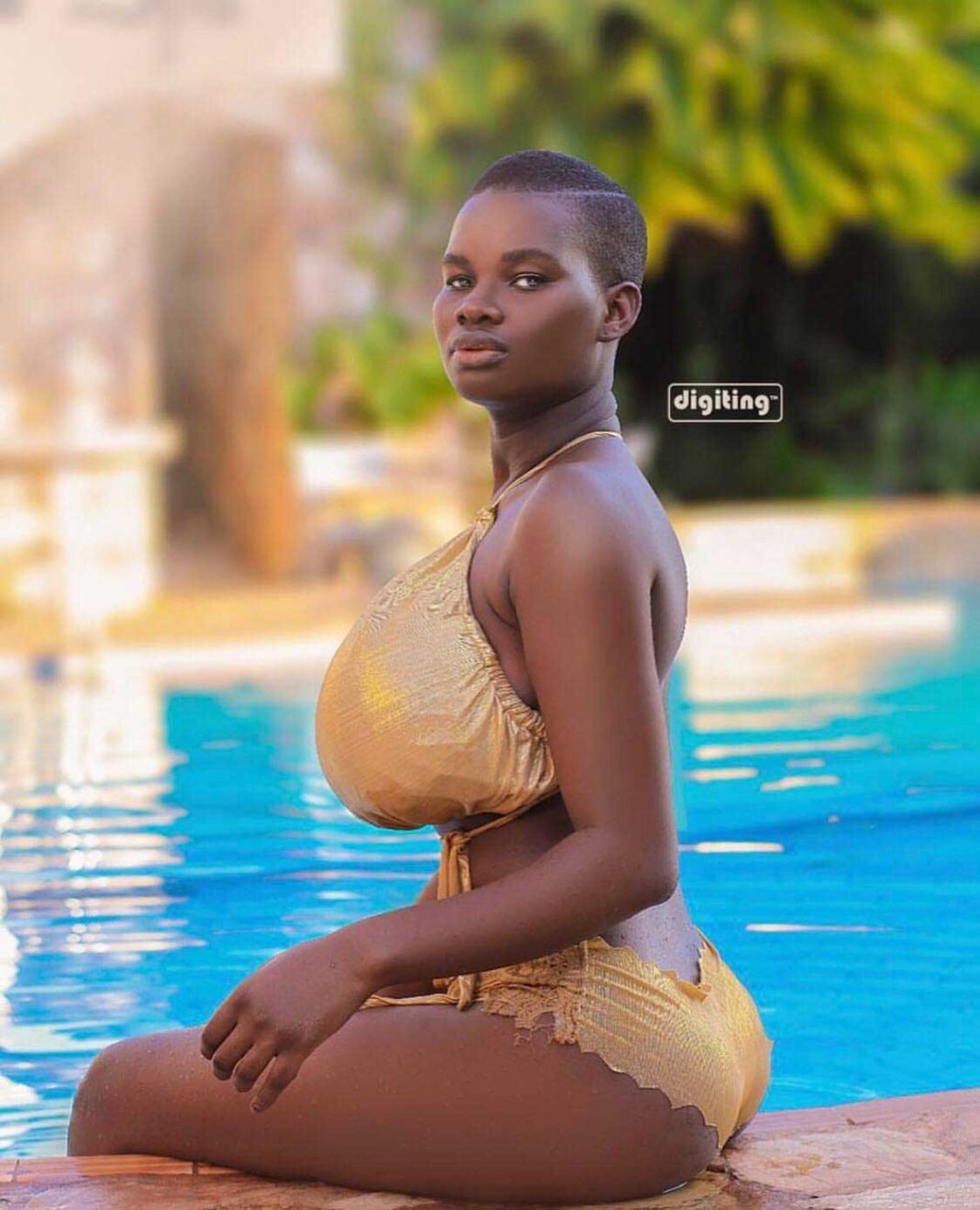 She also reiterated her earlier comments over the actress treating the rashes on her butt which she claims was one of the reasons why she was dumped.
She wrote; " You are wanted by the Police if you are a woman like me. Bring yourself to the Police before they come for you like a thief…OLD FOOL..stop fighting your stomach child over a man who doesn't love you and treat the rashes on your butt, because he says it turns him OFF…FOOL".
Recently, the video vixen, Pamela Odame and Nayas were seen in a viral video engaging in a physical fight and hurling insults at each other.
Gladys Boaku popularly known as Nayas attacked Pamela Odame and accused her of snatching her sugar daddy. Pamela in her defence revealed that she met the supposed boyfriend after his relationship with the actress ended.
According to Pamela, the relationship lasted for only two months due to Nayas' disrespectful attitude. She also stated that she never snatched anyone's boyfriend and that she is free to have an amorous relationship with anyone she wants to.
Pamela, in recent comments also stated that the actress has a smelly armpit and also advised her to treat the rashes on he butt.
Source: OccupyGh.com 
Tap To Join Our WhatsApp Community