Most of the time, in Nigeria, Electrician who works at the Electricity company have been going through a lot when they endeavor to cut off electric power for unpaid bills and illegal connections to the precise.
We barely come across this in Ghana but in Nigeria, it happens all the time. Even Just recently, the landlord released a wild dog to chase some electrical officials who tried to cut power.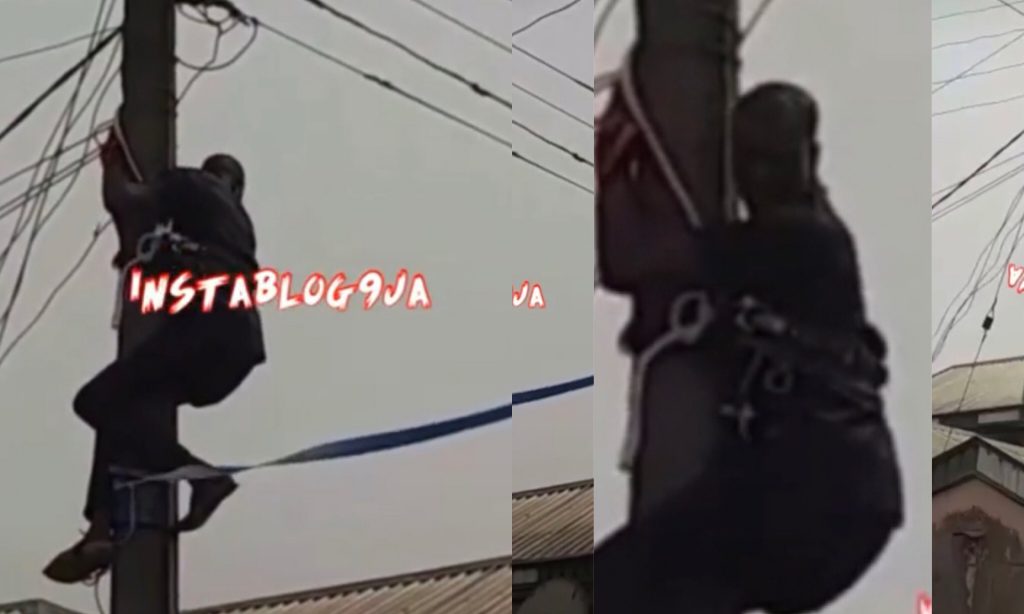 In a sad video, an electricity officials who was on the verge of cutting off power ladder was dropped on the floor by residents leaving him hanging on the pole like a bird.
He was left deserted and didn't know whether he should come down and still remain on top of the electricity pole.
Watch the video below;
Source: Occupygh.com