A Nigerian man identified as an Instagram blogger has been caught stealing a plasma TV set from a hotel he lodged in over the week.
The suspect was nabbed with the Plasma TV placed in a trolley bag after the hotel's security insisted on running a check.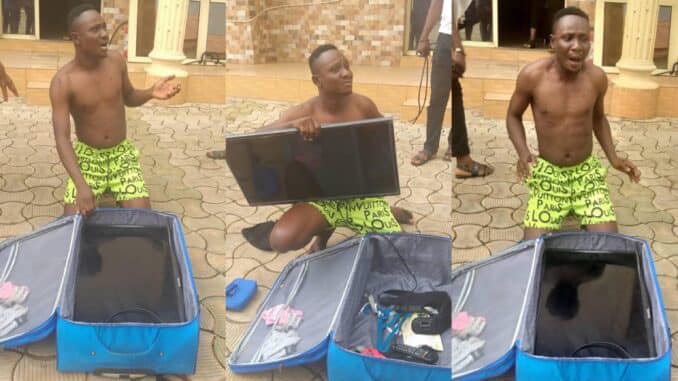 Netizen, Vera Iyo notified other hotels of the new antics employed by robbers as she shared photos from the scene of the incident.
She wrote:
"This guy came to Kyabiz hotel MKD, Gboko road to steal this plasma TV but unfortunately we caught him. This should be a warning to other hotels, these people are not joking o.
While he was caught he had keys to order hotel rooms, should in case you have a missing Tv in your hotel check every division.
This reportedly happened at Makurdi, Benue state capital.
Source: OccupyGh.com