In what looked like from a movie scene but in reality, did happen, a brave a Nigerian woman apprehended a thief attempting to steal from her mother's shop in Ebonyi, Nigeria.
The woman, DorisKendris Gallery (@doriskendris on Twitter), caught the burglar in the act and took matters into her own hands as per the viral video shared online.
A netizen shared the story with the caption:
"Guysssssss I just caught a thief that came to steal from my mom's shop Long story short I have tied him and waiting for morning to reach. Yeah. Like I literally caught a thief today. I have beat the one I can and tied him up before he dies in my hands. Just waiting for morning to reach so I can report to the police
"Update. People are awake now and he has been taken away. I'm Okay. (You can call me Wonder Woman shaa).
"Man came with a hammer and broke a door that is not his own around 2 am. Opened the fridge and started packing drinks plus money and you say he looks hungry I should give him food. You, people, should make this make sense please.!!!
"Thief n thief. He's even lucky my mom didn't allow any of the guys to touch him. Excuse me?? Did I tell you he broke my mom's shop with a hammer around 2am to steal food?"
Check out the screenshot below or visit OccupyGh.com for more related stories.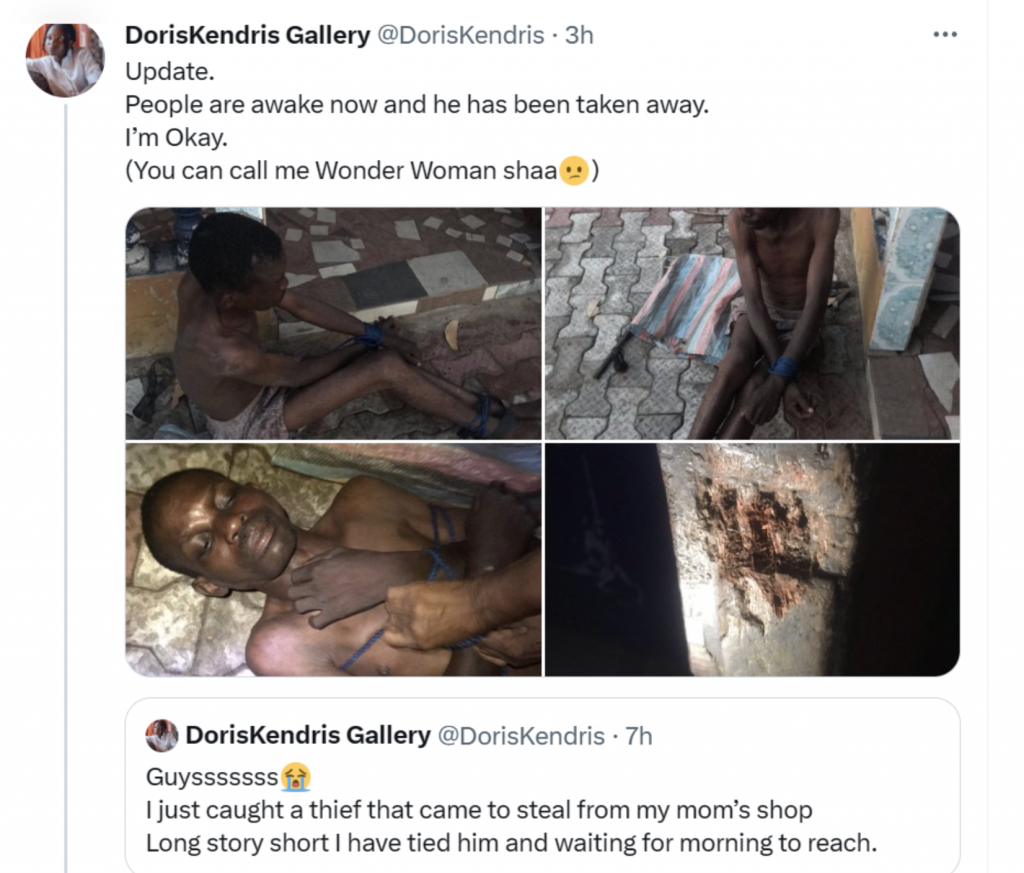 Source: OccupyGh.com 
Tap To Join Our WhatsApp Community