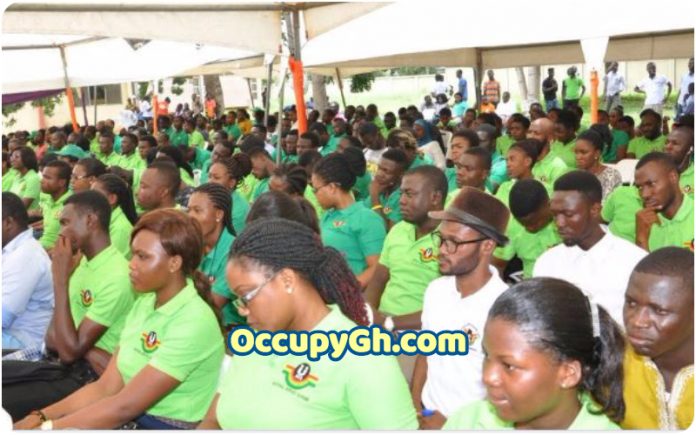 National Service personnels in the Central Region of Ghana have alleged that the National Service Secretariat has withheld two months stipends that have been allocated to them.
For over two months now, National Service Personnels at the Ekumfi/Mfantseman district have made complains that they haven't been paid.
According to details gathered by OccupyGh.com, service personnels with specifically GN Ezwich cards have not been paid, although personnels under the service scheme with Ezwich cards obtained from other banks have been paid.
A source who happens to be a service personnel revealed to us that the National Service Secretariat at the Central Region, specifically the Ekumfi/Mfantseman district asked them to get new Ezwich cards so payment can be made.
The source revealed further that for almost two months now after getting the new Ezwich cards, they still haven't been paid.
OccupyGh.com has tried to reach the NSS office in the district for their side of the story of which has proven futile.
Ghanaian students who graduate from accredited tertiary institutions are required under law to do a one-year national service to the country. The National Service Secretariat is the Government of Ghana agency mandated to formulate policies and structures for national service.
Source: OccupyGh.com