A popular pastor has taken to social media to cause chaos by calling out a gym manager after he found his wife in an 'ungodly' gym exercise session.
According to reports, Pastor John Ngirima of Living in Hope Church threatened to beat up the trainer identified, as Kelvin Nyakundi, for messing up with his wife.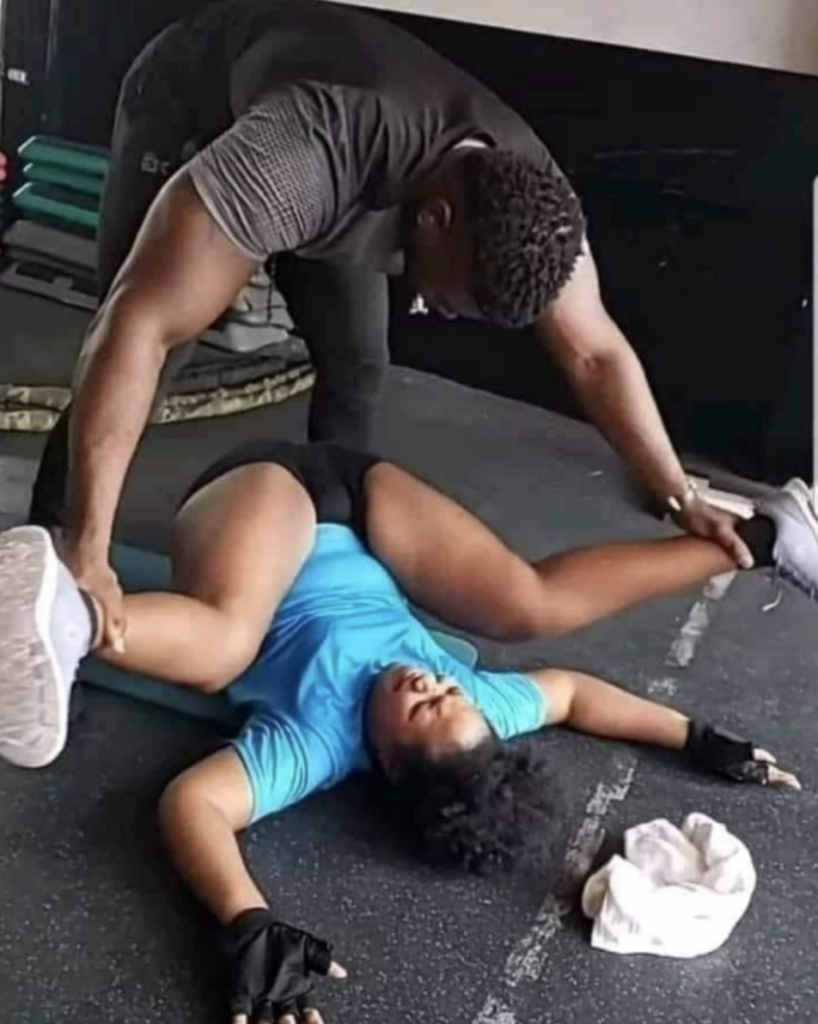 He alleged that the heavily built Kisii trainer was engaging in an 'ungodly' physical training exercise with his wife.
The pastor claimed that every Thursday morning, his wife lies to him that she was visiting members of their church for prayers.
Unknown to him, she was visiting the gym for what he calls 'ungodly' physical training exercise like the one shown in the photo below.
Cases of married women sleeping with gym trainers are common.
Most of the gym facilities along Thika Road have been turned into 'known' dens.
Source: OccupyGh.com