Some clergymen are very dramatic and can disgrace in the church room with their strict attitude and sometimes it gets annoying to some of the congregants.
Some churches have very strict doctrines and some also have considerable ones. It all depends on the Pastor who put these things in place.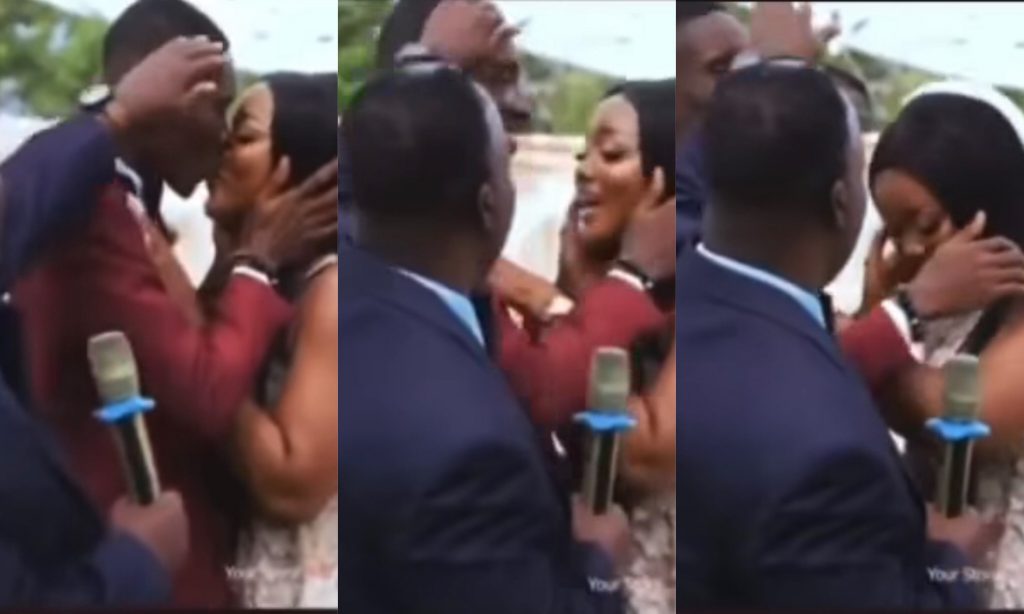 However, a Pastor who was in charge of taking ng care of the wedding of a couple did something ridiculous at the wedding ground which placed them in an awkward situation.
As the Groom was giving the Bride a ki$$, the Pastor came to stop him from continuing with the ki$$. He held the head of the man and dragged it back.
Watch the video below;
Source: Occupygh.com