Not any lady in this generation would take it easy with a guy who cheats on him. Now they are very aggressive, they will surely take revenge on the guy.
Recently during Val's day, we witnessed how a group of girls teamed up to be a hell put of a certain playboy who was dating them together without their knowledge.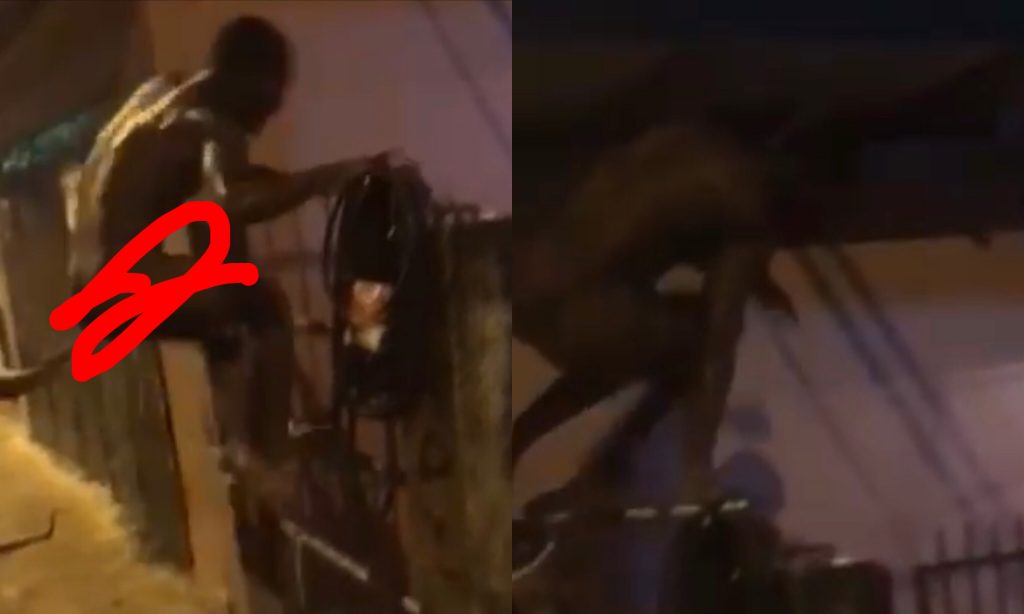 Now even women abuse men more than men do to them. It has become a thing society should take a look at it, when a woman abuse a man it's no news but when it's vice versa then it's a case.
However, a certain lady was seen chasing his boyfriend with a Butcher Knife while the guy was in no attire. He was running without anything on. He jumped the fence and bolted away.
Due to our site policies, we can't upload the video here.
Source: Occupygh.com