Well, for the least, we know that Queen Elizabeth is not dead as she meets up with Canadian Prime Minister Justin Trudeau as she recovers from COVID-19.
If you will recall, a renowned international paper shared details on Instagram alleging that Queen Elizabeth is dead.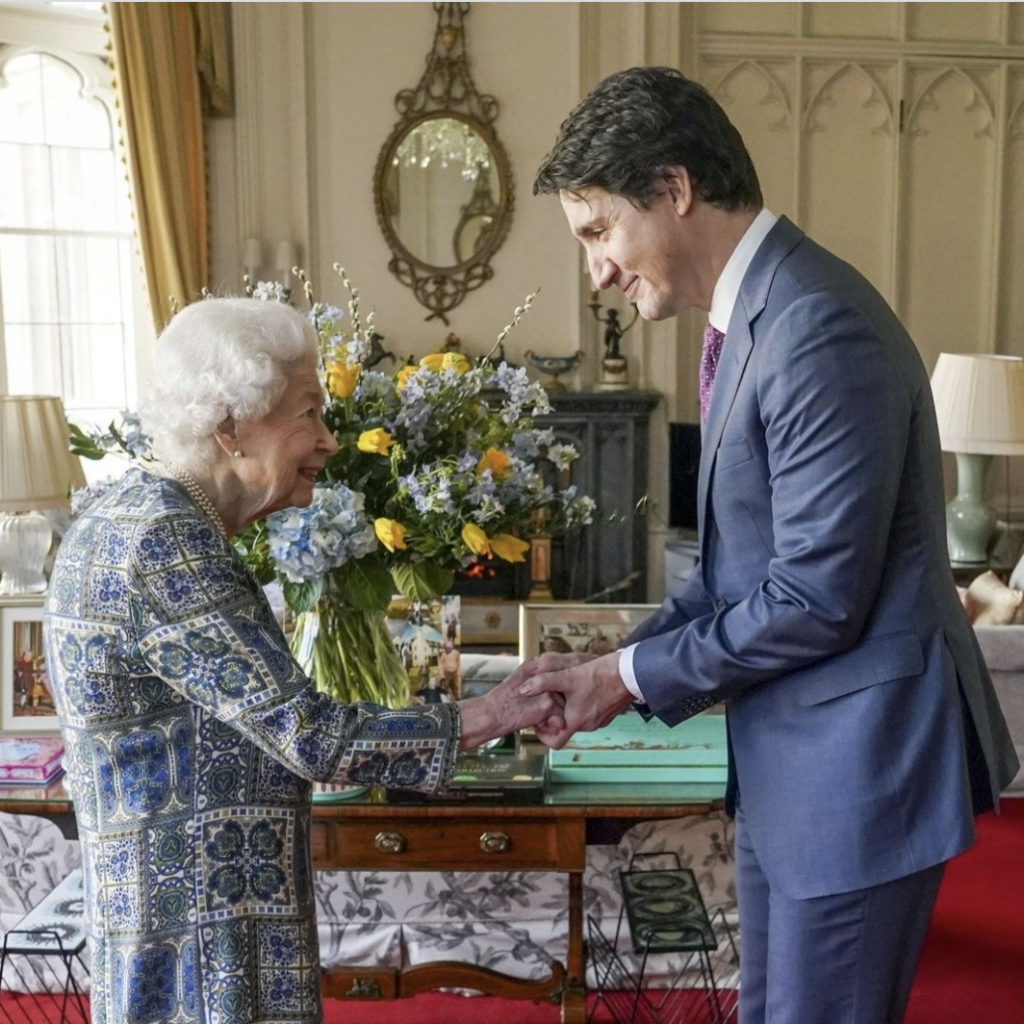 The news surfaced just days after it was announced that she has COVID-19.
Well, The Queen met Canadian Prime Minister Justin Trudeau at Windsor Castle today, March 7, as he is in the UK for talks on the war in Ukraine with Prime Minister Boris Johnson and his Dutch counterpart Mark Rutte.
The queen, 95, smiled as she grasped the prime minister's hands in photos released by the palace Monday.
This comes after the British media reported that the Queen, who has been staying at Windsor Castle through the pandemic, has decided to live there permanently.
The Queen previously lived at Buckingham Palace and used Windsor Castle as a getaway on the weekends, for Easter, and during Royal Ascot week.